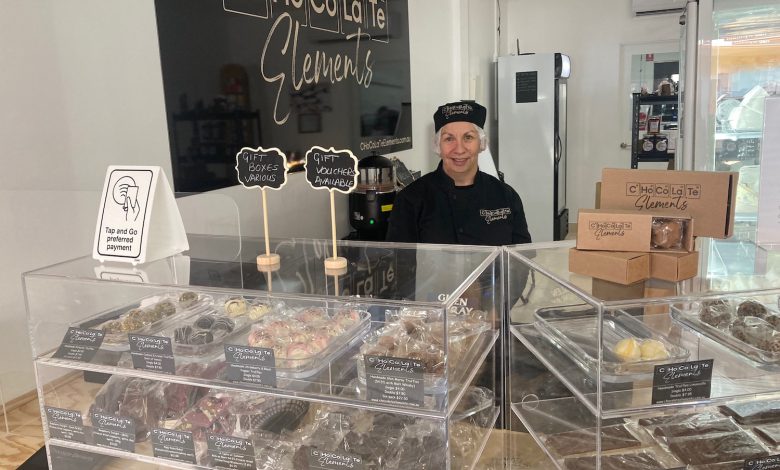 The first thing you notice when you walk in to Chocolate Elements – the new chocolateria on Edith Street – is how cold it is. The temperature and humidity is controlled closely, clearly not for the comfort of the customers(!) but to make sure the chocolate made on site – and that's all of it – is kept in tiptop condition.
Even the choice of location of the shop was determined by the temperature factor – the glass frontage needed to be relatively small and not facing north, to keep as much sunlight out as possible.
This attention to detail is probably not surprising when you find out that Dawn Goodall (main image), co-owner of Chocolate Elements with partner Phil Hardiman, is a scientist by training but spent many years in pharmaceutical and FMCG environments, running her own consultancy as a project and change management consultant for many years.
This also probably accounts for the speed with which the new chocolateria opened – within just over 5 weeks of getting the keys!
Dawn – as you will soon find out when you visit – is not originally from these parts, growing up in Scotland and then moving to Western Australia around ten years ago. She saw the light in 2016 and moved with Phil to Queensland, and now both are residents of Wynnum.
Why the change in career you might ask. Last year Dawn had a bad horse riding accident and unfortunately not only injured herself quite badly, but sadly her horse had to be put down as well. It was while recuperating from this accident she had some time to contemplate what she wanted to do long term and decided a change in career was on the cards.
The idea of opening a chocolate shop came to her and Phil late January this year and here we are, not much more than three months later, with a chocolate shop in Wynnum!
Not just a chocolate shop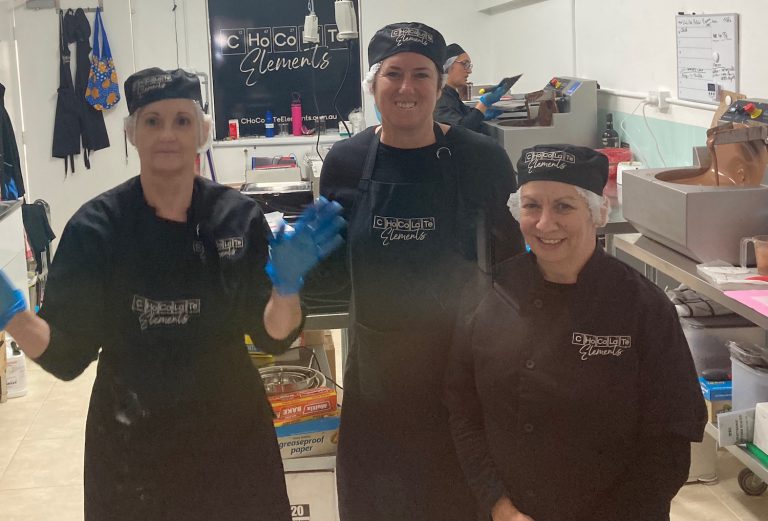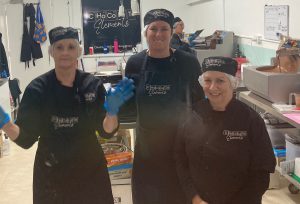 Years ago when there was a survey done of what shops people wanted in Wynnum, one of the popular choices was a delicatessen. At that time the one and only delicatessen in Wynnum had just closed its doors.
Although Chocolate Elements is not a delicatessen, it now stocks a range of artisan cheese and local raw honey from Fergo's Farm sourced from local beehives. Alongside the chocolate, cheeses and honey, they also sell other types of elements – elemental crystal lights sourced from Elemental Formations based on the Sunshine Coast.
As well as making sure the chocolate is kept in perfect condition, Chocolate Elements also has an eye to doing the right thing by the planet – all brown paper bags are handprinted with their logo on premises and are recyclable, and all the transparent packaging of individual chocolates is made not from plastic but from biodegradable cellulose.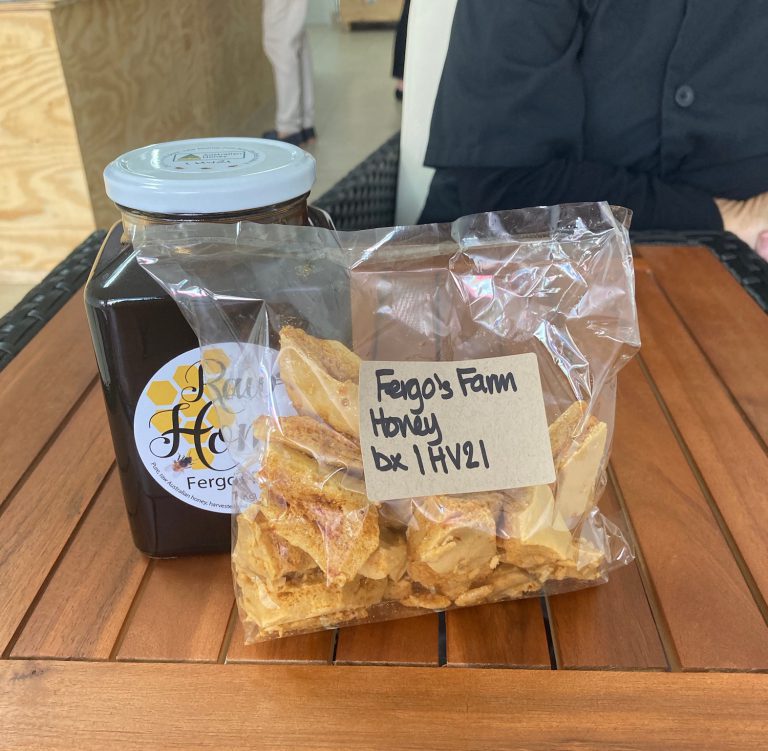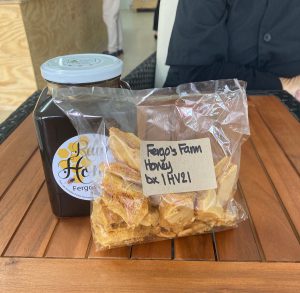 So, if you like locally made chocolate (think truffles, honeycomb and rocky road), artisan cheese and local honey and unique crystal lights, you know where to go!
Chocolate Elements is closed on Mondays, but open Tue-Fri 10am-5pm, on Saturdays 10am-3pm and on Sundays 10am-2pm.
They are also online at https://chocolateelements.com.au/  and on Facebook, Instagram and even LinkedIn!