Back in 2016 Subets Hairdressing* in Edith Street hosted the World's Greatest Shave in aid of the Leukaemia Foundation and a host of brave people either had all of their hair shaved off or had it dyed, all to raise money for a good cause (see original article here).
Roll on five years and a new generation of Wynnumites have been doing the same thing for the same good cause. Two Wynnum-based organisations took part this year – The Health Hub in Wynnum Central and Brisbane Bayside State College.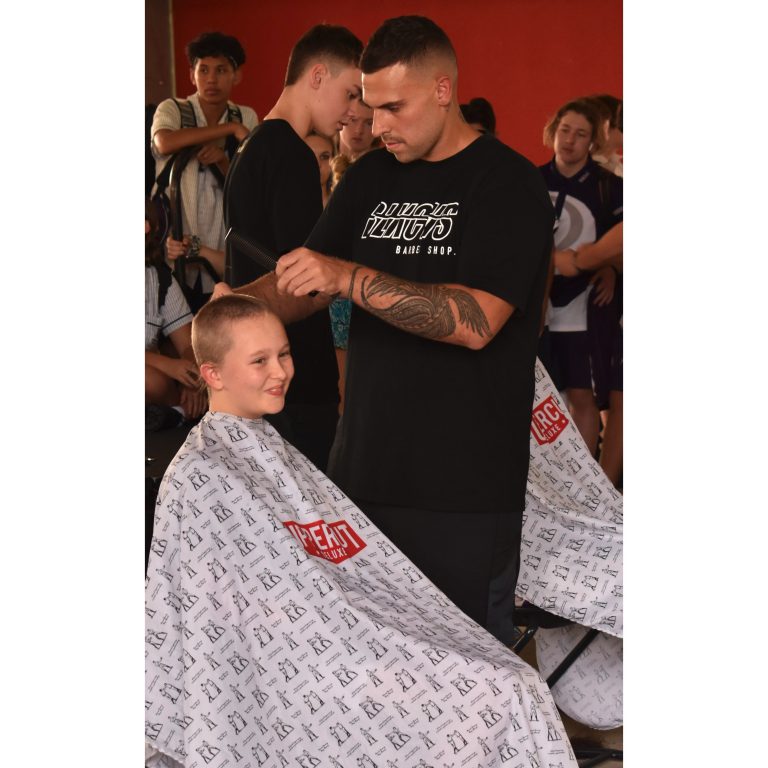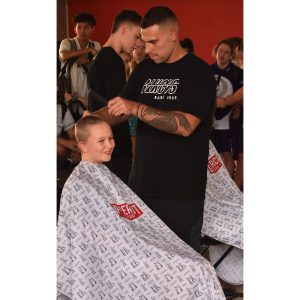 Brisbane Bayside State College (BBSC) got into the spirit of things, hosting their World's Greatest Shave at the school where a group of the students lost their locks. The team at Black Canvas barbershop in Tingalpa presided over the event. Their connection to the school is that one of their apprentices used to be a BBSC student, and so the school approached them.
Jesse at Black Canvas said "We also recently took part in a fundraiser for Richie Walsh, an eight year old boy with stage 4 cancer, and we were able to raise $1800 for him. We are always more than happy to help out with events, charities and fundraisers in the local community that we are a part of."
A few days after the big shave at the school, members of the team at The Health Hub, allied health care providers based in the recently renamed Health Hub Precinct (where the IGA used to be) ran their event. Leading the project was Bruce Jones, who was flooded with responses when he suggested to his colleagues that they put a team together, and on the day itself even more people decided to join in.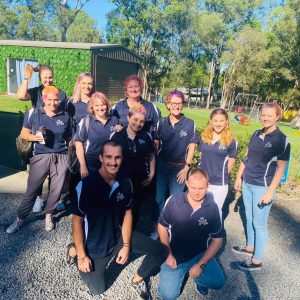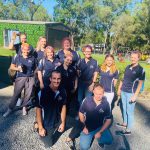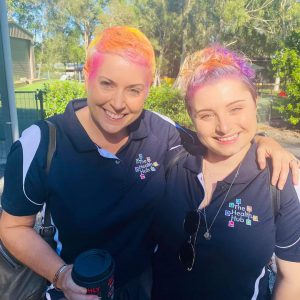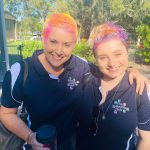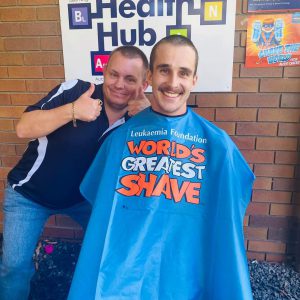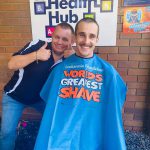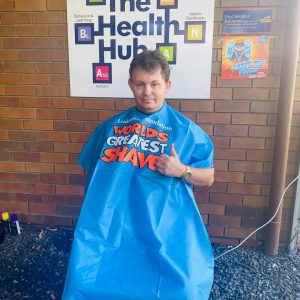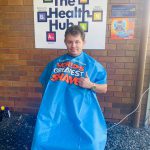 Click on images to enlarge. Group photo:
Back row L-R – Tyler Ferris, Joumana Edwards, Liz Anderson (CEO)
Middle row L-R – Tracey Hill, Lesley Spencer, Tia Hannagan, Ann Page, Chloe Thompson, Serena Mills
Front row L-R – Kallum Gibson, Bruce Jones
"Some of our clients face this difficult situation and we are there to help them. By joining in on the World's Greatest Shave, we are able to do even more for them, and this was an opportunity just too good to pass up!" said Bruce.
Even though all of the participants at both events have already had their locks shorn off, you can still support them with a donation to the cause. Here are their donation pages…
Brisbane Bayside State College – Bald Owls
*Subets hairdressing is no longer based in Wynnum