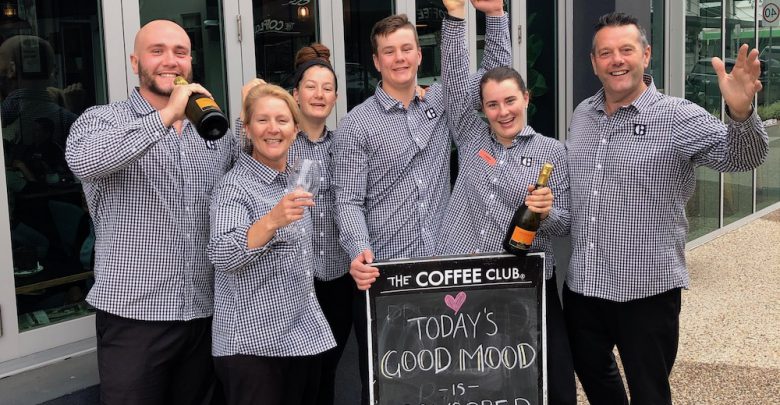 Well it's another one of those 'can you believe it's four years' moments! Hot on the heels of Wynnum real estate agency Sash & Gable's fourth birthday, The Coffee Club Wynnum celebrated their fourth year in Wynnum this week (see our original article here).
We couldn't quite create that Beatles shot (you know the one on the red and blue albums …no?), but gave it a go!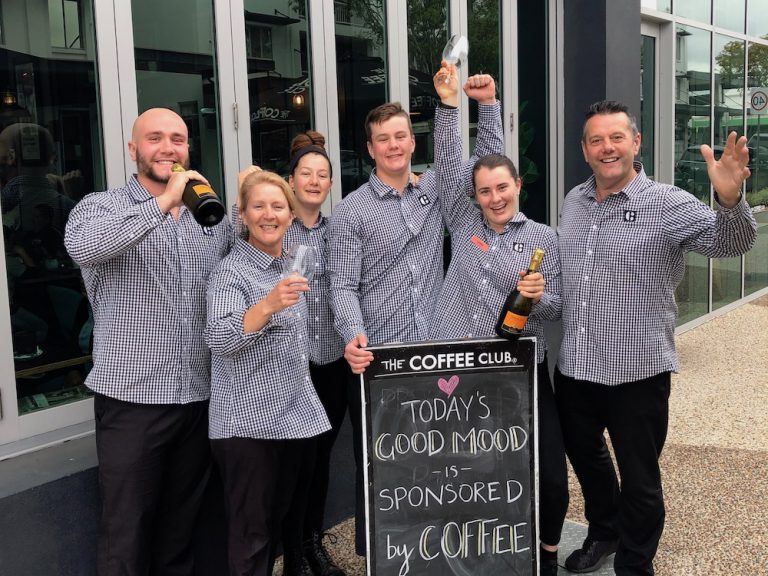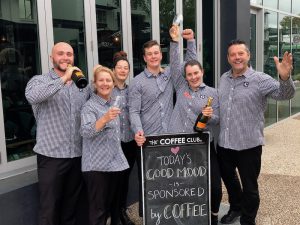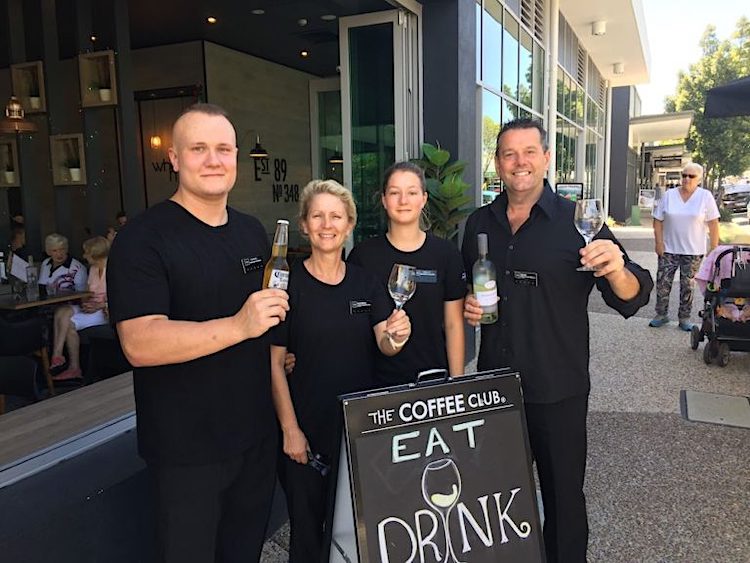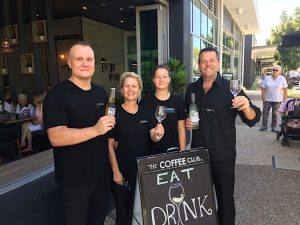 You might also have noticed a slight change in the gear the Wynnum team are wearing – The Coffee Club is currently going through a rebrand with a new logo and uniforms, plus an update to their menu.

New items include a 'flat grill' (three cheese and ham or Camembert, chicken and bacon) and a range of frappes, including white chocolate espresso and coffee caramel crunch. And for those (said in a whisper) vegetarians and vegans out there, they now have a few more options, for example a vegetarian roasted vegetable and feta flat grill and a haloumi and chickpea veggie burger for the vegetarians and the ability to customise many dishes for vegans.
Here's to another four years!
The Coffee Club Wynnum are members of Wynnum Business and supporters of WynnumCentral.