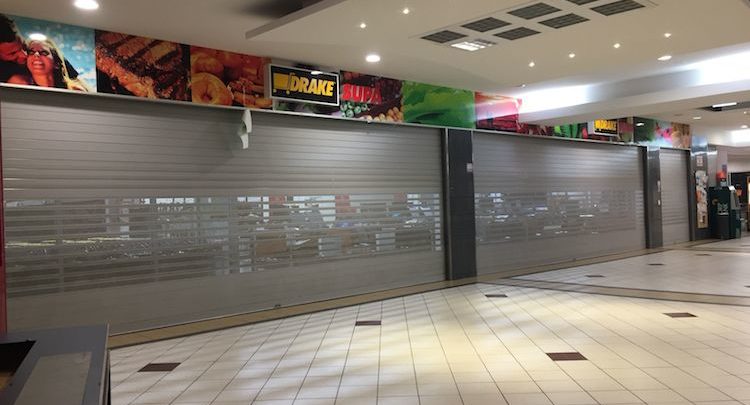 If you saw the Wynnum Herald last week you may be aware that the IGA centre (officially called 'The Wynnum Shopping Centre') changed hands recently. It is now owned by the Waterloo Bay Hotel Group, which owns and runs the Waterloo Bay Hotel* and is behind the current plan to build a multiscreen cinema in Wynnum Central. This ends a period of uncertainty about the future of the centre, with many people asking the remaining businesses in the centre what was happening (including us!) – see the note pictured below.
Over two years ago we reported that the then owners of the centre were planning a revamp (IGA centre getting a rebrand) however, apart from a new sign, the revamp never happened and the centre continued to lose retail tenants, culminating in the closure of the IGA itself in July last year. The centre does still have some tenants, including Wynnum Business Member The Printing Well.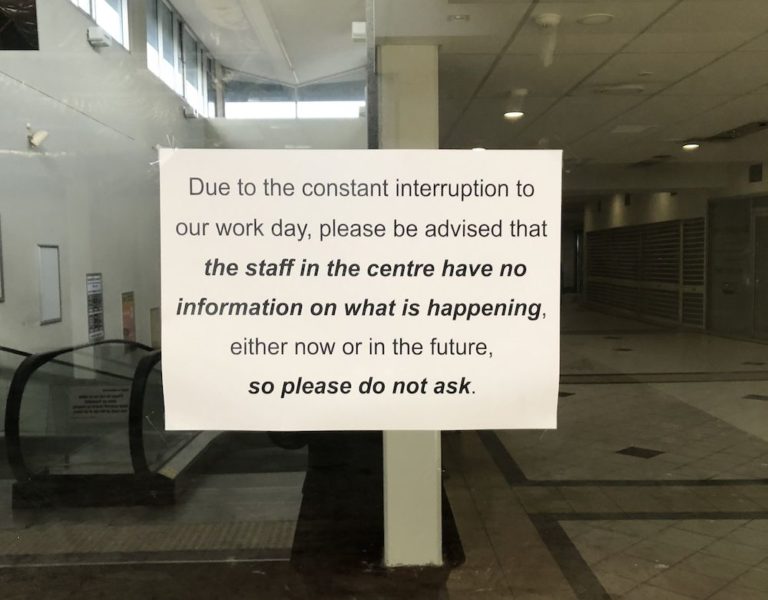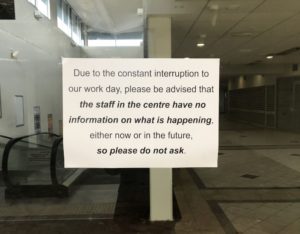 In an interview with the Herald, Waterloo Bay Hotel Group director Justin Ham stated that their aim was to reinvigorate the building and get the right retail mix. The group is looking to secure an independent greengrocer who sells fresh food and produce and has a point of difference to the major supermarkets. Nathan Moore from Ray White Commercial added "If you look at the demand for organic and gluten free dietary requirements – we don't have a good offer for that in Wynnum." (although we think some Wynnum retailers would beg to differ! Ed)
As well as wanting some medical services to take space, a cosmetic upgrade of the building is part of the plans, along with activation of the exterior retail space, with discussions already underway with a 'very good operator' in the cafe business for the space fronting on to Florence Street.
WynnumCentral's view is that this is a great opportunity to get retail happening that is more inline with the changing local demographic and we look forward to the new centre getting a new lease of life under the new owners.
*The Waterloo Bay Hotel is a Member of Wynnum Business and supporter of WynnumCentral