Headlines
IGA in Wynnum Central closed this week
In a shock move just a few weeks ago the IGA in Wynnum Central announced it was going to close its doors permanently last Monday (31st July).
In the two supermarket surveys we have conducted on WynnumCentral (in 2016 and this year), IGA shoppers had always seemed more resilient to the lure of the new Woolworths in Wynnum, although results from the second survey a year after Woolworths opened, indicated respondents seemed to have swapped over to Woolies from other shopping locations.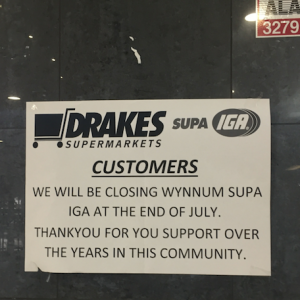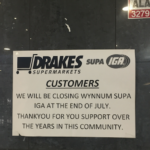 There is undoubtedly more to the story and it may well not have been competition from Woolworths that led to the decision by IGA management to close. The shopping centre where it is located has been largely empty for a while and perhaps it was only a matter of time until IGA left as well.
The big question now is whether any other tenant will move into the space. It's a large space and would suit a number of bigger players, although there are also a number of other relatively large empty retail units close by, none however as big as the IGA space.
There is a big question mark now over the shopping centre and at WynnumCentral we have no idea as to what the next step is going to be for the building. What do you think is likely to happen?
PS the remaining retailers are keen to point out that it is IGA that has closed, not the entire centre – the chemist, the printing shop and the beauty salon/hairdresser remain open.
---
[posts_carousel cats=""]