Shortly after we broke the story about Brisbane City Council's planned waterpark for the Wynnum waterfront, we had confirmation of what was being planned. As we had no detailed information when we heard about the project, we ran with a generic image of a waterpark, which turns out to be not quite what will be installed.
Having said that, it still sounds like a big upgrade to what is there currently, including
an overhead tipping bucket, with spray jets
a toddler waterplay area
new spouting whales
boat-shaped walls on sandbanks with watersprays at the bows to simulate splashing waves
new shaded seating areas
Works are scheduled for this winter, with a planned open date in late 2017, in time for summer.
Read more about the project here.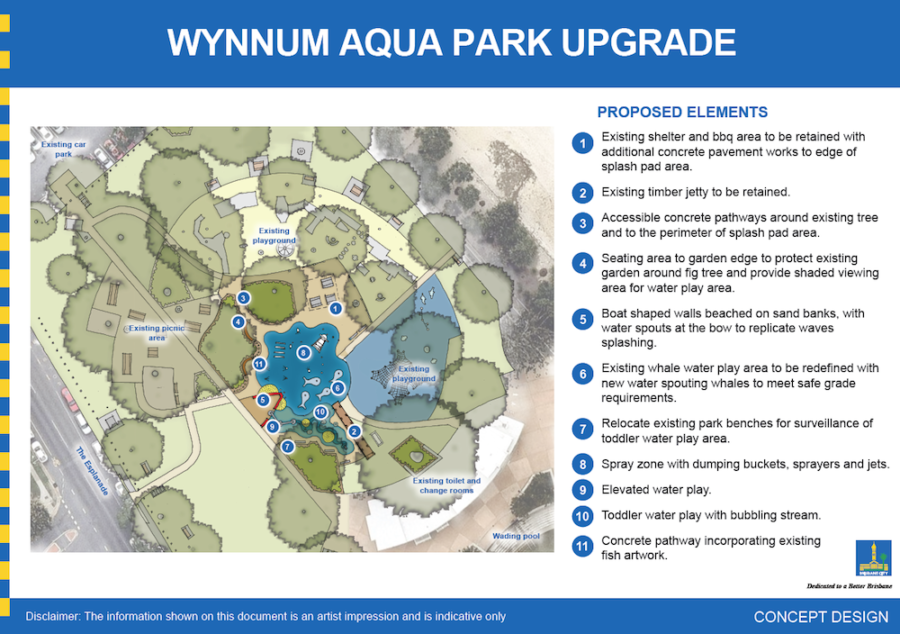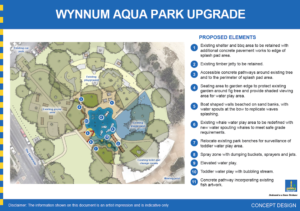 ---
[posts_carousel cats=""]