Headlines
Illuminations Party Giveaway – $150 double ticket to be won
This Saturday (23rd May) the organisers of the 2015 Illuminations Festival will be hosting an 'Illuminations Party' in the run up to the main event on Sat 13th June. It will be an opportunity to enjoy some great food in great surroundings at the Shangri-La Gardens, which in case you didn't know, is right next to Wynnum Plaza.
On display will be some of the lanterns and other illuminations pieces (which you will see in a few of our other articles here and here) that will feature at the festival, plus there will be music and entertainment from some up and coming singers and musicians.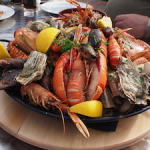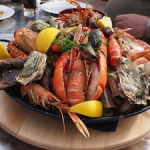 On the menu – oysters, Moreton Bay bugs, rare beef with Bearnaise sauce as well as red, white and sparkling wine, and even some beer.
Tickets are $150 for a double ticket or $100 for a single which you can book directly with the Shangri-La on 07 3308 5100.
WynnumCentral Giveaway
WynnumCentral will be there, plus we are giving away a double ticket worth $150 to one lucky WynnumCentral reader. If you'd like to be in the running to grab the free ticket, email us at [email protected] by 5pm tomorrow Thursday 21st May… and we might see you there!
Image credit: https://www.flickr.com/photos/owally/7095615705/
[posts_carousel cats=""]