When he's not carefully tailoring the financial futures of residents of Wynnum and beyond, Jon likes to work out at the local crossfit gym, spend time with his family and dog, and put the finishing touches on the family's newly built home.
Located on Bay Terrace, Retirement Designs has been steadily growing since its creation 22 years ago. Primarily relying on word of mouth, Jon now cares for many local Bayside clients as well as clients in almost every capital city in Australia, including Adelaide, Melbourne, Sydney, and of course Brisbane.
Retirement Designs is a long term Wynnum business with local staff, and takes pride in looking after many local Wynnum and Manly clients.
In 2014 Jon was awarded the Charter Financial Planning State Advisor of the Year award and says that the reason he has attracted such diverse clients is because of the power of personal referrals.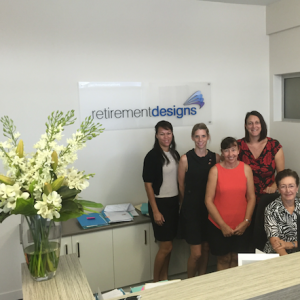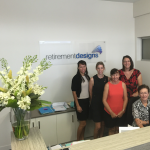 "If people are seeking financial advice they really want to get it right first time. That's why trust is so important, and if someone is already in a relationship with an advisor and has that trust, and there's a fair bit of history, through both good and bad times, then that referral is really really powerful."
He added, "We're not really in the business of simply doing transactions for people, it's very much a relationship business."
Jon started the business in 1994, after spending eight years working with National Mutual. After a three year secondment in Melbourne he returned to Queensland and soon after started the business.
At that time they lived in Bellbowrie, but after hearing about an office in the Flinders Centre (in Bay Terrace, the home of WynnumCentral) becoming available through a friend, they jumped at the chance of a sea change, and in 1996 settled happily in Manly.
Jon said that it was, "…really the best move. We've had our raised our family here and my girls have now finished school. We're well established. Everything's here for us, we'll be here for a long time."
Jon's youngest daughter Mackenzie completed high school at Moreton Bay last year and is currently spending the year in the UK as a Gap Year Assistant at a boarding school in Wiltshire, and he and Kylie plan to visit and check-up on her in July on their way to Ireland.
Retirement Designs is a Member of WynnumCentral.
---
[posts_carousel cats=""]