Local fruit and veg market features on Weekend Notes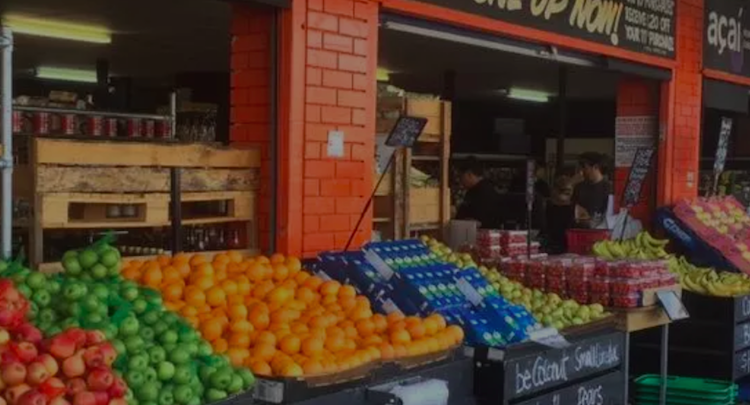 Fruit market and juice bar Perry's on Tingal Road was featured recently on Weekend Notes. Owners Myf and John have transformed the store since they took it over back in 2016, adding a juice bar and a gourmet deli line. And the great news is they are open long hours – 6am-6pm Mon-Fri and 6am-5pm on Saturdays and 6pm-4pm on Sundays (the juice bar is open until 4.30pm during the week and until 3.30pm Saturdays and 2.30pm Sundays).
Perry's are also members of local business group Wynnum Business and recently hosted one of their after work meetings.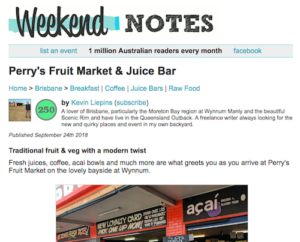 You can read the article in Weekend Notes here…
https://www.weekendnotes.com/perrys-fruit-market/
…and read our previous article (from August 2016) on Perry's here…
Perry's the place for fresh fruit and veg (including the exotic)