Look out for the new Wynnum Business stickers
As we may already have mentioned (!), WynnumCentral is now powered by the new business group in Wynnum called 'Wynnum Business'. This replaces the old WynnumCentral membership for business based in Wynnum.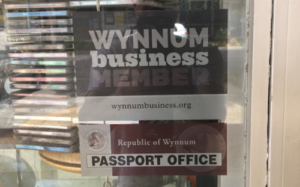 To reflect this, all the old WynnumCentral stickers are coming down and a smart new Wynnum Business Member sticker is going up instead. As we begin to roll out various promotions and giveaways and other fun things these are the businesses that will be participating.
Wynnum Business will also be holding its after work business/networking meeting – not just for businesses in Wynnum Central but for any businesses based in and around Wynnum – tomorrow (Thursday 9th) at helloworld Wynnum from 6pm. If you're interested in coming and finding out more about Wynnum Business there are more details here…
https://www.eventbrite.com.au/e/wynnum-business-bite-meeting-after-work-mar17-tickets-31055172858
---
[posts_carousel cats=""]