Born and bred in the Wynnum area, it was an easy decision for Scott Keid and his partner Carly to know where their business Keid In Electrical would be established. After more than fifteen years in the trade and construction industry, Scott's focus now is providing his electrical services to locals and businesses in the Wynnum and bayside area.
With an emphasis on maintaining quality of service at a good price for local residents, Keid In Electrical offers locals living in postcode areas of 4178 or 4179 'free call out' along with concessions for seniors.
Providing a range of services for both domestic and commercial electrical work Scott can assist with lighting solutions, safety switches, aerials, appliances and data cabling for Foxtel, phone lines and email.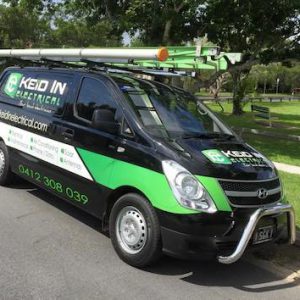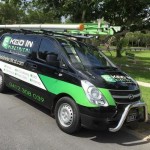 The business has recently expanded into two new areas with the addition of new team members – air conditioning installation and solar electrical system design and installation, including advice on the complexities of current solar rebate schemes and government economy tariffs for households.
Scott is a regular fixture at the Wynnum Manly Junior Rugby League Club, where he looks after maintenance. In his spare time he enjoys escaping to the bay islands on his boat with Carly and their two boys Lachlan and Cameron. Above all however his passion goes towards his most cherished item… his pride and joy 1979 VB Commodore.
His son Lachlan (pictured) is more than happy to give a hand on the restoration and when given the chance, loves to go for a ride! Active in the community Scott is a member of Master Electricians, CCIQ Brisbane Bayside and proudly a new gold sponsor of Wynnum Central.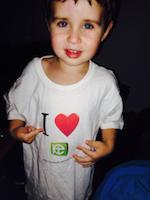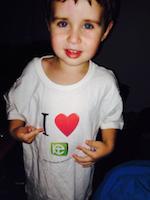 And if you've been down to the Twilight Markets recently, you'll have seen Scott and his team making sure the electricity keeps the food and drink and music coming!
The Keid family – and Keid In Electrical – is very much a part of the local community.
Keid In Electrical is a member and Gold Sponsor of WynnumCentral.
[posts_carousel cats=""]