Headlines
Masqued ball for charity on tonight (Fri31)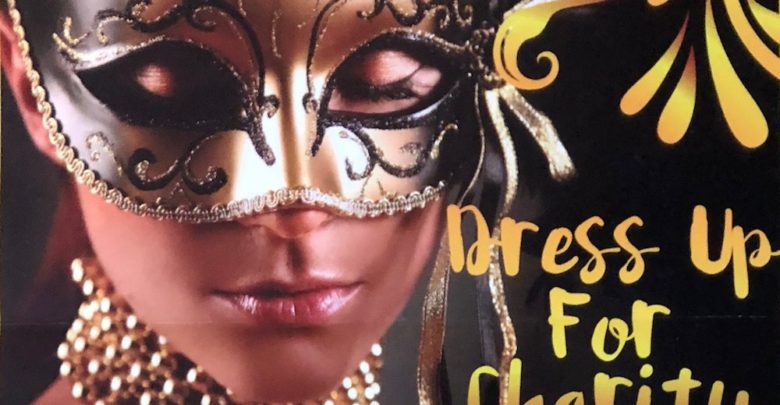 Former owner of Creative Treasures & Wynnum Market (that used to be in Florence Street in Wynnum Central) Jose Toussaint (pictured below on the front cover of the Wynnum Herald recently) is hosting a special event tomorrow to raise much needed funds for Night Ninjas who work in the bayside area to help people who are homeless.
It's hard to believe that nearly 20,000 people are homeless in Queensland and, as pointed out here, the fastest growing demographic is women over 55 years old. In fact Jose has a very personal connection to this problem as several years ago she was also homeless with her young daughter.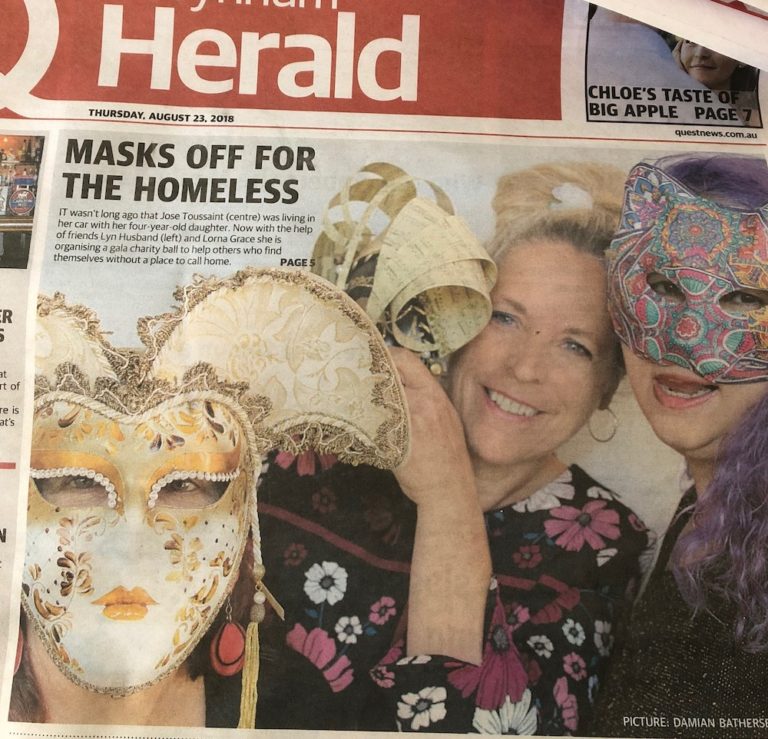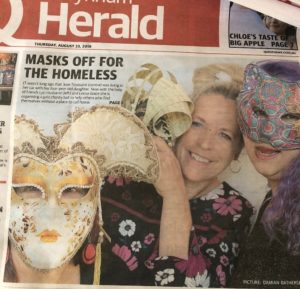 The event, being held 'over the border' at the Royal Queensland Yacht Squadron in Manly tomorrow (Friday 31st August) 7pm-10pm is called 'Dress Up For Charity' and guests are encouraged to put on their best clothes or a masque when they come along.
Entertainment is from Mama Juju & The Jam Tarts and the guest speaker is The Snake Boss and TV personality Julia Baker. Julia is also a puppeteer and in fact a few years ago put on very popular Punch & Judy show at one of the Edith Street markets in Wynnum Central.
Tickets are $29 per person (or $49 if you bring a friend as well) and can be reserved here.
Tickets include one drink on arrival and there will be plenty of raffle prizes. We hear that one of those raffle prizes may be a much sought after aristocratic title (and special passport) in the Republic of Wynnum!
Click on full poster for details…