Headlines
Metals engineer and artist create amazing artworks in Wynnum
Ramses Goldblatt and Benjamin von Pfaler grew up as friends in Munich in Germany and are now based here in Wynnum, and are producing some astonishing artwork.
Benjamin is a metals engineer, having spent fourteen years working in one of Europe's foremost metal design companies, and Ramses is an artist and graphic designer by trade.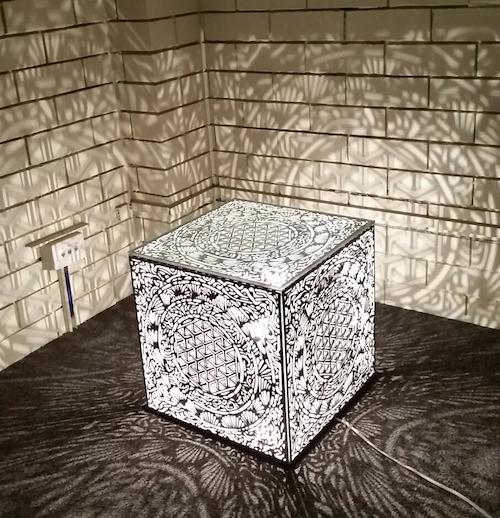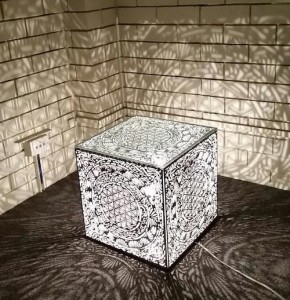 They recently started collaborating to produce what are called 'platonic solids' (check the Wikipedia definition here) using metal and steel that is cut into intricate patterns and shapes using a plasma cutter.
Plasma cutters are not cheap – they are industrial cutting machines that cost $30,000 and up. Luckily for the pair, Benjamin's employer, local firm Phillips & Sons Engineering in Hemmant has just such a machine and Avon Phillips there is helping the two in their artistic endeavours.
Hand drawn designs are digitised using Adobe Illustrator and then translated into AutoCAD cutting instructions for the plasma cutter. The results as you can see are incredible.
You will be able to see some of Ramses' and Benjamin's work at their stall at the forthcoming Illuminations Festival, or if you are coming to the Illuminations Party this Saturday, they will have some of their pieces on display there as well.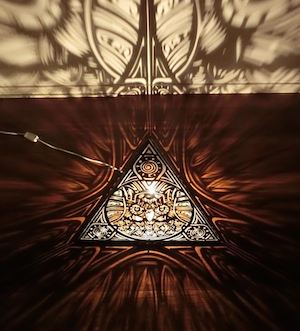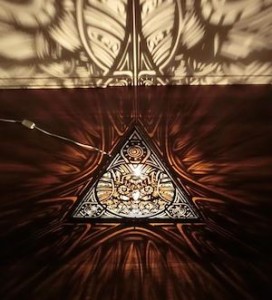 Ramses and Benjamin can be contacted via email at [email protected] or directly on 0412 197492 (Benjamin) or 0468 951492 (Ramses).
PS Your WynnumCentral ed. bumped into Ramses quite by chance at WynnumCentral member Manson Framers.
[posts_carousel cats=""]