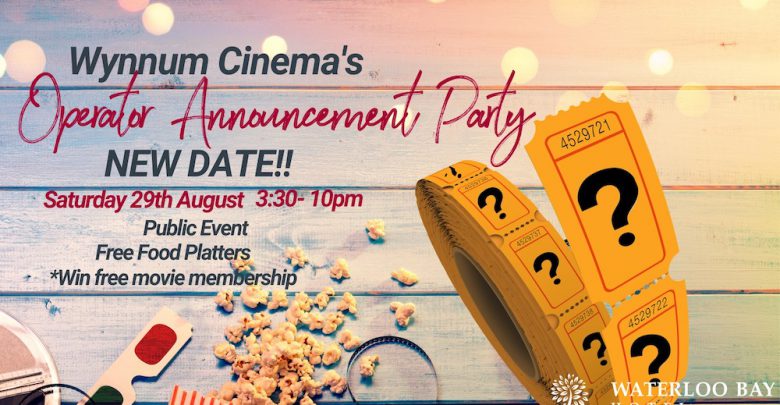 Originally due to take place back in March this year, the party was postponed due to COVID-19 rules, but with those rules progressively relaxing, it is now set for the end of next month, Saturday 29th August 3.30pm-10pm at the Waterloo Bay Hotel.
When the original party was announced a lot of people booked in, and the Waterloo has kept those details and will be reconfirming with everyone who booked in to come to the first one. As the original event was pretty much booked out, there are only a limited number of extra tickets left and the Waterloo is suggesting people contact them to enquire or be put on the wait list.
As with the original event, the new cinema operators will be giving people at the party the opportunity to win movie memberships, and free food platters. We understand that limited seating means there will be no table reservations and the event will be standing room only.
See you there maybe!