Headlines
Moves in the street
In and out (and sideways)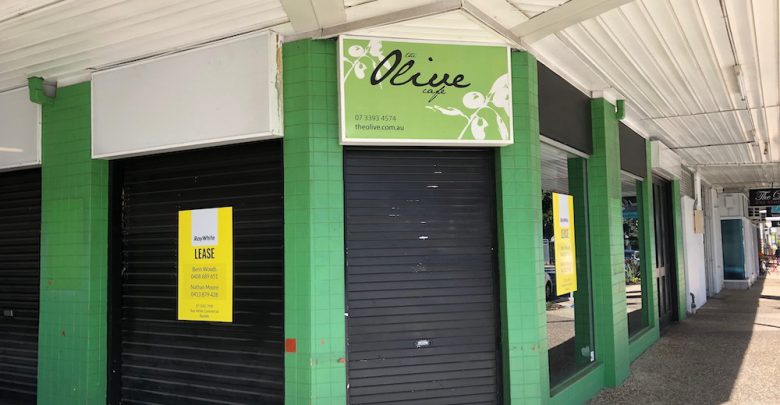 For quite a while the busiest cafe in Wynnum Central – The Olive – on the corner of Bay Terrace and Florence Street has closed its doors permanently, with for lease signs up on its shutters. Going back 4 or 5 years, The Olive was pretty much the only cafe in Wynnum Central that embraced outdoor cafe culture, with its tables and chairs out on the corner, and it did good business because of it. It's a shame it's left.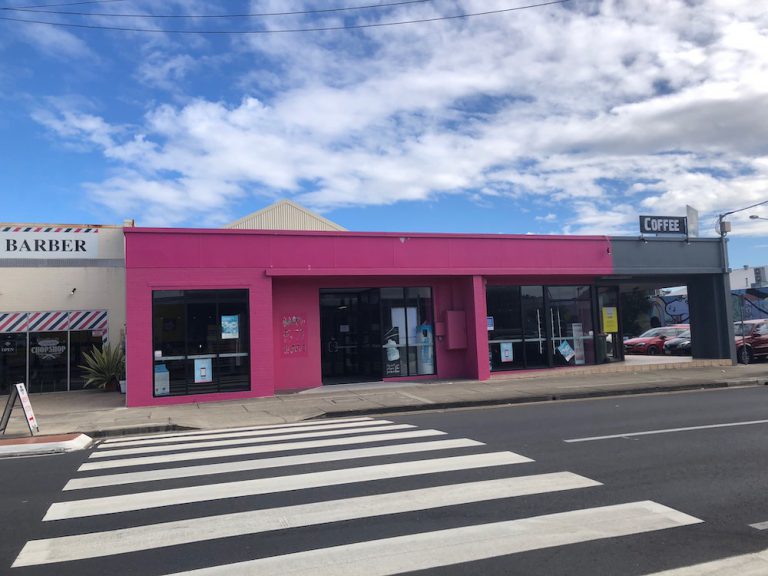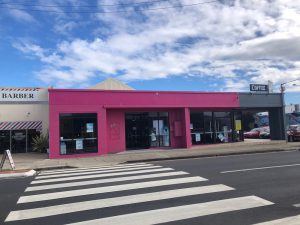 The second departure is a much more recent arrival, the Priceline Pharmacy on Tingal Road (left), which initially closed due to COVID-19 and now is permanently closed. We announced it when it opened (see our original article when it opened back in September 2018 here) and we – and many others – were a little disappointed that it was 'another pharmacy'. Here's hoping that the space will be occupied again soon – maybe it'll go back to pizzas and videos!
There are also a number of newcomers in WynnumCentral –
Where the health food shop used to be (Naturally Healthy) there will shortly be a new retailer called Power Supps Wynnum, catering to the supplement market for athletes and bodybuilders (pictured below)
The Eye Health Centre has recently opened next door to Sullivan Nicolaides in Clara Street (pictured below)
A physiotherapy practice will be opening shortly next door to the new Helloworld outlet in The Enclave development
The Diamond Room hairdresser/beauty salon has relocated from its previous location in the Wynnum Wellness Centre (where the IGA used to be) to Florence Street
WynnumCentral understands there are a number of other businesses – food/entertainment and health related – looking to open up in WynnumCentral soon* – watch this space!
Slightly further afield, on Tingal Road just past Bartons, a new place has opened up that refuses to be put into any one pigeonhole. The Good Dose is a 'health studio' which mixes in Jiu Jitsu, Pilates and Yoga with – wait for it – organic sourdough and pastries freshly baked every day from The Bread Social.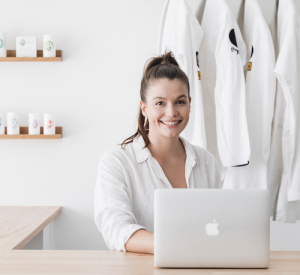 Owners Josh Campbell and Molly Nicholas (Molly pictured left) opened on 15th June, right in the middle of COVID-19 restrictions, and so have been limited to hosting just six people at a time, which will rise to up to 20 once restrictions are eased. Membership of the studio is based on a single membership fee covering all three disciplines…
"We hope that by creating one membership with unlimited classes, people will try something that they might not have otherwise. We even offer kids yoga classes and family memberships so that everyone can get involved," eight year Jiu Jitsu practitioner Josh says.
They do also offer casual classes – more info on their website thegooddose.com.au.
And finally, slightly further afield again, have you heard the news about Amazon? They are building a fulfilment centre down the road in Lytton, with construction due to have started by now and completion by Christmas. The centre will create over 170 construction jobs and when it opens will employ 200 (full time equivalent) people. Read more here.
*thanks to Benn Woods of Ray White Commercial for giving us a heads up on what's happening in Wynnum Central