Headlines
New finance education company holding free info night to show young (and not so young) Aussies how money really works
(register for free info night in Wynnum next Wed 19th August here)
At first glance you might think that Brisbane startup Moneyfit is a financial services company or mortgage broker. You couldn't be further from the truth.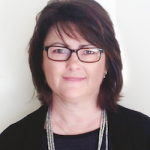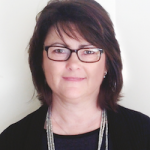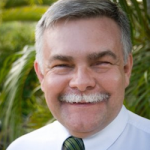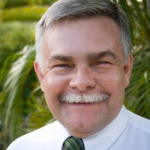 Founders of MoneyFit Max and Annette Culley have had plenty of experience in business from manufacturing, retail and the service industry and understand how the money system works. They are now passionate about passing on this knowledge.
"We just see so many people of all ages jumping headfirst into big purchase decisions, without fully understanding how money really works." said Max. "Kids don't get taught anything in school about establishing a sound financial future so it's not surprising that generations now have no knowledge of what to do, and there are some pretty big misconceptions out there."
Max is keen to point out that people often assume that Moneyfit is an accounting or financial planning company looking to sell financial products and services, but really the company is running bootcamp programs, designed to help people get up to speed on how to utilise their hard earned money and to help them make better decisions about their own personal finances.
MoneyFit has no ties to financial planners, banks, accounting firms or any other organisations offering their services as an add-on to the program, however the boot camps are delivered by specially trained and qualified accountants and financial planners.
"Although the boot camps have been tailored for all ages – anyone wanting to know how to get the best out of their money, we're finding a lot of interest from parents of young adults at school leaving age, anxious that their children learn something about the topic. Habits and misconceptions are formed from knowledge we may or may not have, but if we don't have the correct knowledge to start with where does that leave you? And in particular where does that leave the future of Australia, the kids and their lack of knowledge will have to take them through their life with Australia having its highest debt in history right now. It may be a little hard for parents to talk to their kids about this subject, and being honest they also may not know themselves." added Max.
MoneyFit is holding free short info sessions about their boot camp programs, and the first one in Brisbane will be held in Wynnum on Wednesday 19th August 6.45pm-8pm at Wynnum Hall (corner of Bay Terrace and Cedar Street). People interested in coming along can register on the website, www.iammoneyfit.com.au, or call 1300 799196 or simply come along on the night.
MoneyFit are giving away two free tickets to their boot camp programs – one from all registered attendees on the night and one in a draw of people completing the short survey below.
Survey + boot camp ticket giveaway (worth $497)
In conjunction with MoneyFit, WynnumCentral is running a short (2 minute) survey on personal money management. Your responses will be totally anonymous. Just in case you're wondering, we 're not asking you any intrusive questions about your earnings or expenditure! Neither is it being conducted on behalf of any of the major financial institutions, but on behalf of MoneyFit and WynnumCentral only. When you finish the survey you will be directed to the company's website. We will publish aggregated results of the survey on WynnumCentral.



To register for info night…
http://www.iammoneyfit.com.au/moneyfit-events/1-info-night-wynumm-brisbane
Disclosure
WynnumCentral member NewsBusiness is working with MoneyFit to bring the info evening to Wynnum. MoneyFit has made a small contribution to WynnumCentral.