Headlines
New food options coming soon to Bay Terrace
Good news if you like fish & chips, Vietnamese cuisine and deep fried Mars bars!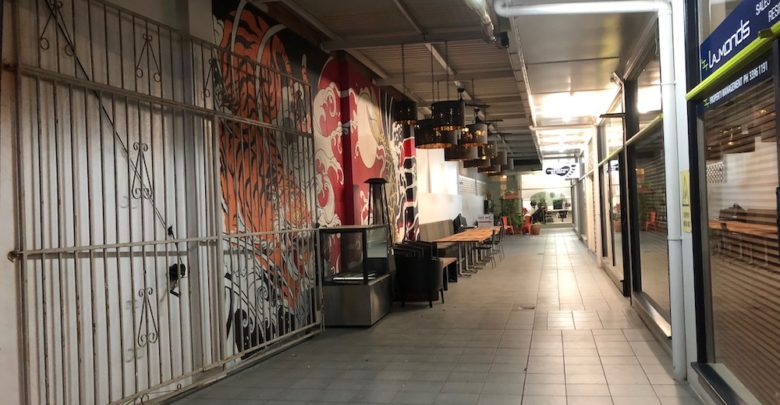 Just in the past few weeks WynnumCentral has had the opportunity to talk with the owners of two new food outlets in Bay Terrace.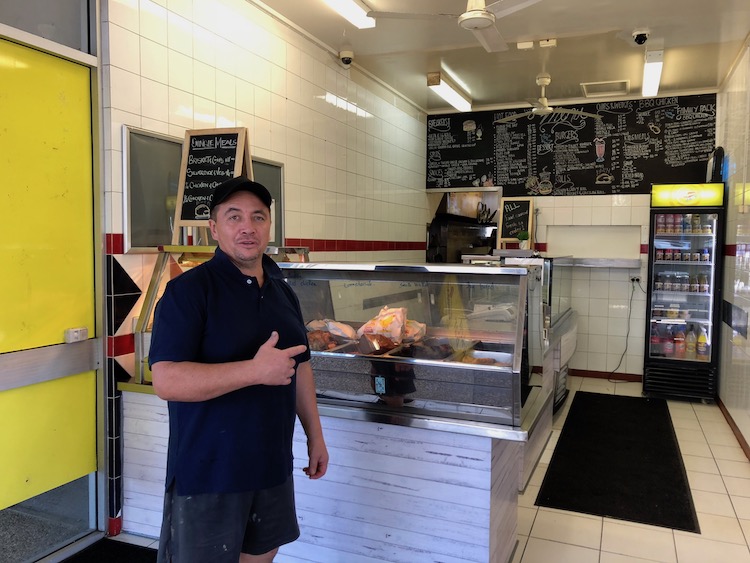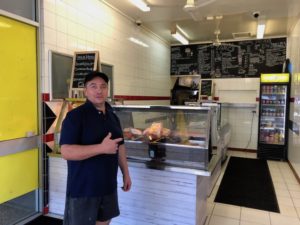 The first is P&C Chicken a longtime fixture in Wynnum Central, which has recently changed hands and is now run by New Zealanders William (pictured) and Carl. William (in fact William's name is really Wiremu – pronounced 'Watamoo') has run fish and chip shops before and P&C Chicken now has an impressive seafood and fish and chip offering, with the possibility of the name changing at a later date to reflect that.
If the name does change, it will officially be the only 'fish & chip shop' in Wynnum Central (not including the waterfront of course which has several) – something we know a lot of residents have been looking forward to!
Of course chicken still features prominently on the menu, plus if you're really keen, you can also order a deep fried Mars bar…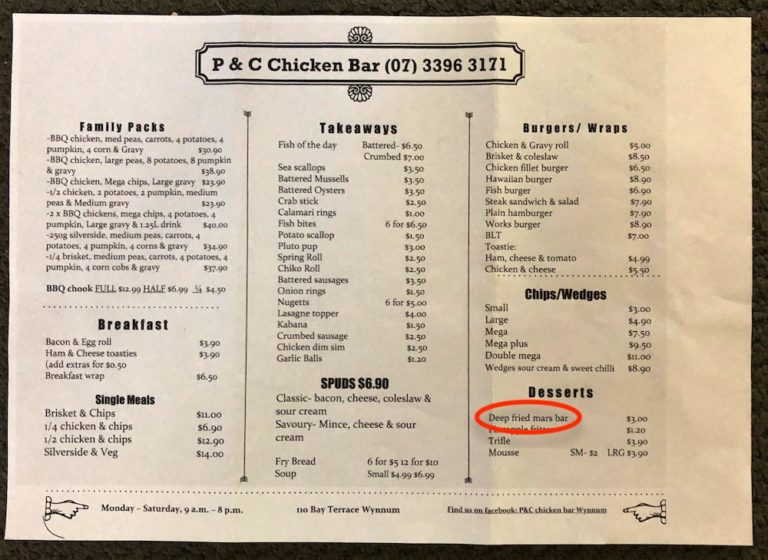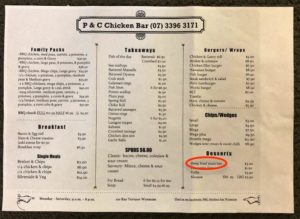 If you take a wander down, you'll see that it has already had a makeover and is now more of a 'walk-in' establishment than it was before.
The second is… a new Vietnamese restaurant, which is due to open in the alleyway next to Lamonds Estate Agents in around four weeks time (site shown in main image). Run by a family business which owns other Vietnamese restaurants, the new spot will be called Vietnam Eat Alley and will be open during the day from 10am-3pm and in the evening from 5pm-10pm every day except Tuesday. We'll keep you posted!
Thank you to Kevin Stewart of Wynnum Business member Lamonds Estate Agents for introducing us to the new owners of both establishments.