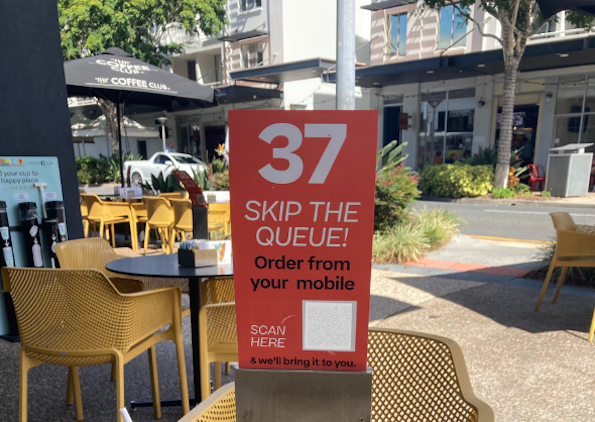 If you're a regular at The Coffee Club in Wynnum you may have noticed they recently got the latest ordering technology – now you can sit down at a table, scan the QR code at the table on your device and up comes the menu.
Choose what you want, pay for it there and then using the wallet on your device or with a credit card and – hey presto! – your order comes right to you (not necessarily instantly – more technology is needed for this!).
What's more, all options are covered for orders – if you want a soy latte with 6 sugars you tap that in and it's all sorted.
WynnumCentral went in to test out the system recently and it worked pretty smoothly (to be honest we did stuff something up at first but it worked like a dream once we'd worked it out!). This is a great idea for people (everyone really) who'd rather be at the table socialising than queuing up to order (much as we love chatting to the Coffee Club crew…) and for business meetings and the like it's a great timesaver.
What's more it's great news for The Coffee Club who can serve more people too. What those business types call a 'Win Win Situation'!
Some screenshots, from ordering to paying to email receipt…
The Coffee Club is a Member of Wynnum Business and a supporter of WynnumCentral.