Headlines
Not just crystals at Crystal Rose Gallery
As soon as you step into Crystal Rose Gallery at the top of Edith Street, you'll notice the calm and relaxed energy of the shop. As soothing music plays from the speakers and the scent of incense fills the air, you feel as though you've escaped the busy world outside.
When owner Kimberley quit her corporate job eight years ago to take over Crystal Rose Gallery, she wanted to provide a space that helps people get back onto their inner path. She wanted to give people a sense of hope and connectedness and put a smile on their face.
The shop caters to all beliefs, with gifts and ornaments from cultures all over the world, as well as practical books and oracle cards to help you through your good and bad days.
Every day of the week there is a professional medium or healer in store, ready to guide customers using methods like Bowen Therapy, Reflexology, Palmistry, and many more, in one of the three tranquil therapy rooms at the back of the store. You can make an appointment or just wander in and trust that you will be taken care of.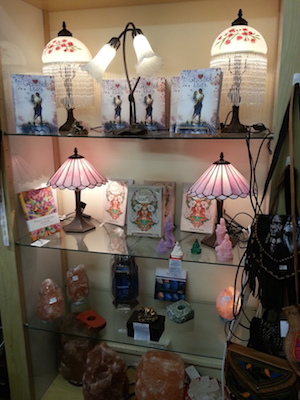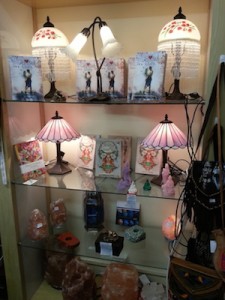 Kimberley has always felt particularly drawn to crystals and their ability to help people with everyday issues like sleeping, prosperity, clarity and even quitting smoking. She says that children also feel naturally drawn to their shapes and colours.
There is always a bargain to be had at Crystal Rose Gallery too, as Kimberley constantly sources new, hard to find items. Every shelf and nook is home to some unique and beautiful treasure.
Even if you're not spiritually inclined, there are scores of unique gift and jewellery items that you just don't come across everyday. The popular lead-light, Tiffany-style lamps would be a wonderful addition to any home.
Crystal Rose Gallery is a refreshing space in the middle of Wynnum's CBD and the intuitive staff can offer you warm personal care or simply the freedom to browse through their treasures at your leisure.
---
[posts_carousel cats=""]