We caught Renee and NB (NB pictured) busy turning this control box – or whatever these things are called – into a roadside work of art. We need a lot more of this in Wynnum we think! Apparently it takes around 5 days to finish one of these and you have to apply to Brisbane City Council in order to be invited to give these boxes an artistic makeover. If you'd like to see this one in the flesh, it's on the corner of Wondall and Randall Roads.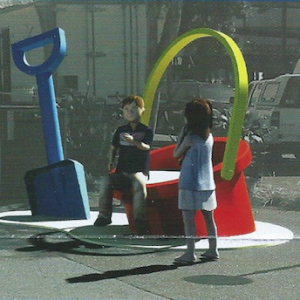 Checking with local councillor Peter Cumming's Ward Office, there is as yet no official date set for the installation of the street artwork component of the Wynnum Surburban Centre Improvement Project, although we'd expect this to be installed within the next few months (maybe just before the Council elections in March?).
The winning artwork design – the bucket and spade one (pictured left + read about it it in our previous article here) will be installed outside the IGA shopping centre and right outside WynnumCentral Member Ycel Ice Cream Galore. Perhaps one of the kids in the sculpture should be eating an ice cream?
WynnumCentral also had a suggestion through from Eunice Villa on Facebook just after Christmas that Wynnum should maybe have some Aboriginal art – image below – on the footpaths themselves (see FB post here). What do you think?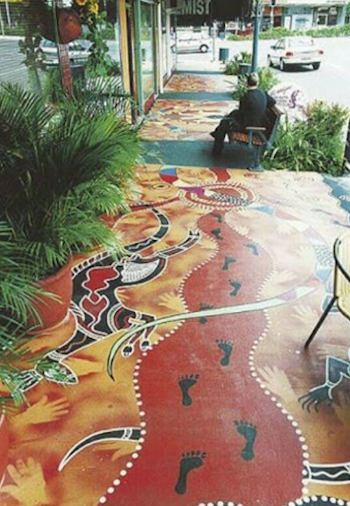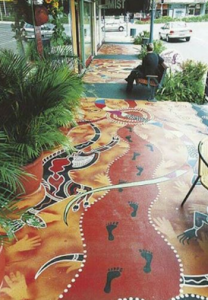 ---
[posts_carousel cats=""]