Headlines
Organic cafe latest addition to Edith Street
Edith Street is turning into a healthy eating (and drinking) paradise! The latest addition is a new organic health cafe on the north side of the street (where Juicy Secrets ladies fashion used to be before moving over to the other side of the road) – the New Wave Cafe.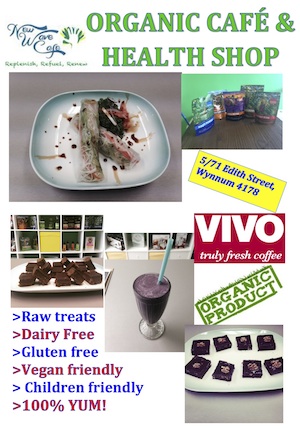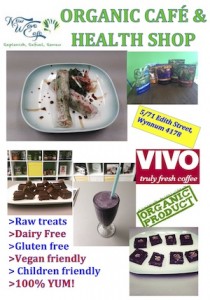 Owned and run by mother/daughter team April and Holly Parmenter, the cafe stocks a range of gluten free, dairy free, vegetarian and vegan friendly options from its menu of coffee, tea, smoothies, protein shakes and kids drinks alongside a selection of organic retail items such as oils, spreads, cooking sprays, cereal, different types of milk and even dental care products.
April and Holly are keen to point out that the cafe is breastfeeding (and child) friendly, and they are open 7.30-4.30 Mon-Fri and 8am-1pm Sat and Sun.
[posts_carousel cats=""]