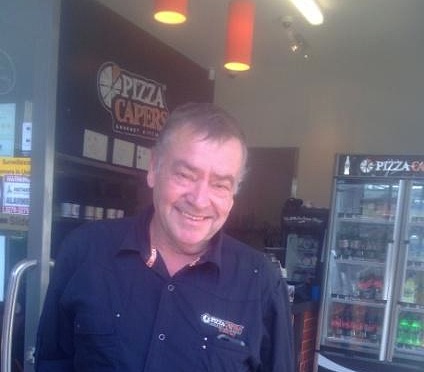 This article was originally published 10 October 2013.
The establishment of Pizza Capers in the main street of Wynnum Central is proving to be an attraction for both locals and visitors to Wynnum, some visiting Bay Terrace for the first time, despite having been coming to the waterfront for years.
While many smaller shopping centres struggle to attract shoppers, the arrival of Pizza Capers has proven a great attraction to the area, with shoppers with a little extra cash in their pocket checking out other stores while they wait. This is proven particularly effective in Wynnum and Noosa Junction. And the good news is that it is a business that first started in Brisbane.
Dave and Liz Elliott are the owners of both the Manly and Wynnum franchises for Pizza Capers, which was started in Kenmore by friends Scott Gieszler and Anthony Russo in 1996. Pizza Capers uses only fresh, restaurant quality and wholesome ingredients and the quality of the food led to its ongoing success. There are now 120 stores across Australia and in Singapore. So it is a real Brisbane success story.
Dave and Liz's son was working in an operational role in the head office of Pizza Capers when the company decided to offer franchises and he convinced his parents to buy two franchises because they both love working with people and are always ready for a chat.
For Dave and Liz their story goes back to the days when Dave was in the British Royal Navy. He called into Australia where he briefly met Liz, convincing her to come over to England with a one way ticket, and the rest is history, with Liz winning out in the end, turning full circle, eventually convincing Dave to return to live in Australia.
When their son suggested they buy a franchise, it took a while to find a suitable site in Wynnum, with the couple eventually settling on 82a Bay Terrace. It has proven to be a great people watching spot for customers as they eat their pizza on the spot or while they wait for their takeaway. It also caters to the surrounding apartments providing a healthy alternative for people with a busy lifestyle.
Dave and Liz also deliver pizzas, often to people visiting down on the waterfront who had no idea that Wynnum Central was just up the road. So the couple have become ambassadors for the shopping street, hoping to attract more shoppers to support the large range of businesses in the area.