Headlines
Republic of Wynnum – official merchandise online + Information Office at market
The Republic of Wynnum recently opened an online store on its website selling official merchandise. Over 70 items can be ordered, from t-shirts to mugs to coasters to phone cases, and everything in between. You can even get an official Republic of Wynnum hoodie! The perfect Christmas gift, although you'll have to be quick to get them delivered by Christmas.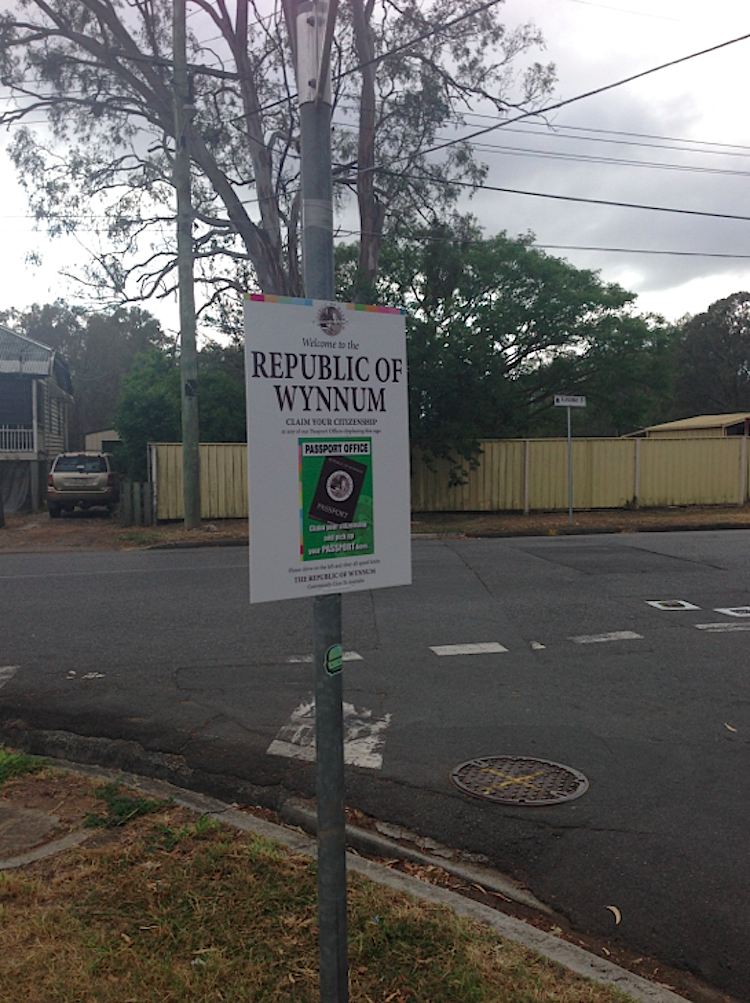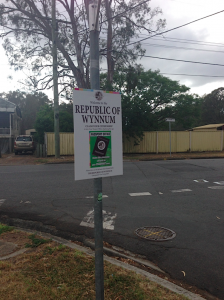 The Republic will also have an Information Office at the Twilight Markets if you have any questions about the new nation. Although you won't be able to become a citizen and pick up a passport at the Information Office, you will be pointed to one of the official Passport Offices that will be open at the market.
Also one lucky new citizen will receive $150 in WynnumCentral Shopping Vouchers, and will be notified by The Republic next week.
This Twilight Market is the first of The Republic of Wynnum's Cultural Events – more to come!
Image right: how you know you're entering the Republic of Wynnum