Kristian Mahony – The Retail Guy – is a new member of WynnumCentral. Although his business is based locally, his expertise has been honed in the rough and tumble world of retail sales and selling techniques on a national stage and at the highest levels of business. Here's his story…
Falling out of uni with a crash, Kristian Mahony hit the local newspaper to find an income, possibly a career, but more so inspiration. He stumbled across an ad for a sales position at a new sports store in his neighbourhood. Not only was he successful in getting this position, he then went on to a five year retail internship, learning and climbing the corporate ladder and within that time reached the lofty heights of state manager of the number one sports retailer, Rebel Sport.
Overseeing a $50M portfolio and 800 team members, Kristian was appointed to national committees and led change strategies, one of which saw both Rebel Sport and Amart Allsports merging together under the one roof. His chest of accolades includes: Store Manager of the Year, State Manager of the Year, finalist in the National Young Retailer of the Year award, plus he's trained over 5,000 team members in retail sales and selling techniques.
Kristian – whose business is based locally in the Wynnum area – is now known as The Retail Guy and his passion is helping retailers gain confidence, growth and being free to retail on their own terms.
He has the #1 Retail Podcast in Australia, The Go To Retail Show, that features highly in the iTunes rankings. His website is a behemoth of retail information, an incredibly useful resource for anyone in retail.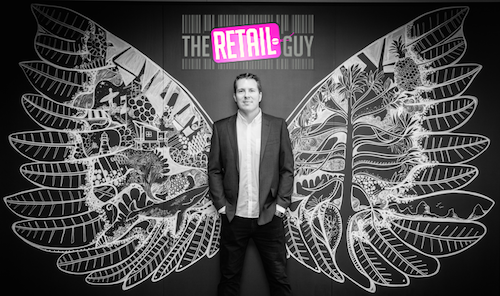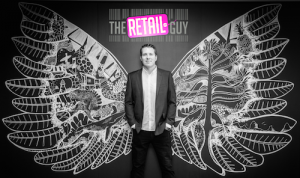 "There's never been a better time to retail on your own terms. Retailers can be free from the grind of retail nowadays." said Kristian. "With the plethora of mobile apps, and web based facilities, retailers can grow and flourish in the sector, and can do it from the comfort of their own lounge rooms if they want."
For retailers who are struggling to grow and keep up, or feel trapped, maybe the first port of call should be Kristian's website – www.theretailguy.com.au. He also has a 90 minute 'discovery session' for retailers looking to improve their operations. Kristian can be contacted on 0408 995208.
The Retail Guy is a member of WynnumCentral.