Headlines
Say hi to the newest arrival in Wynnum Central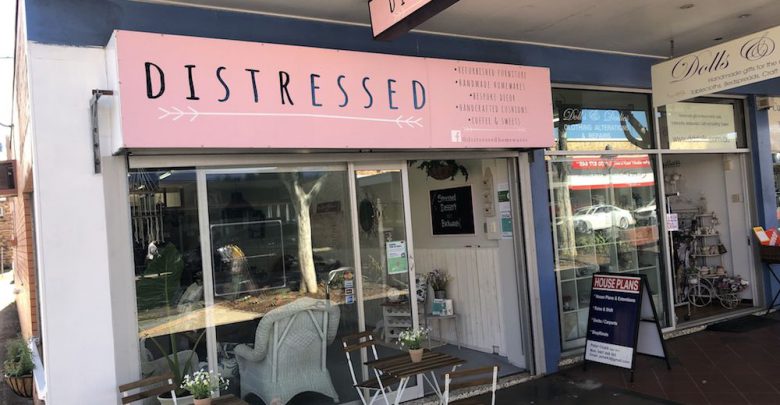 If you love…
Refurbished furniture
Handmade homewares
Bespoke décor
Handcrafted cushions
Coffee (and sweets to go with it)
…and you live in or near Wynnum – your dream has just come true!
Just over a week ago Distressed Homewares opened up shop in Edith Street (where the Wynnum Manly Loan Office used to be) and has brought some homeware chic to the street.
With a specialisation in distressed timber (the Collins English Dictionary definition of 'distressed' in this sense is 'A distressed object such as a piece of furniture or an item of clothing [that] has been deliberately made to look old.'), the new outlet has anything from wicker chairs to cabinets, chests of drawers and more. As you might expect, a lot of the décor in the shop is itself recycled – for example the swing seats at the counter are recycled from LVL ('Laminated Veneer Lumber') structural beams.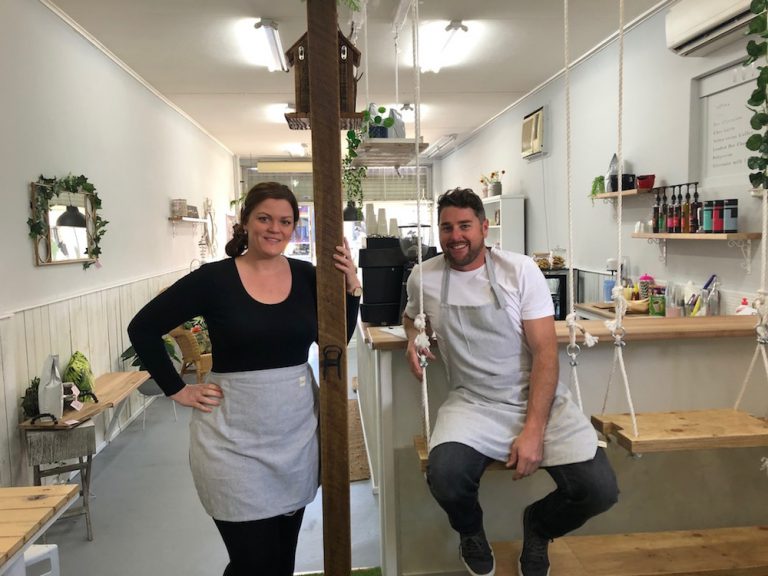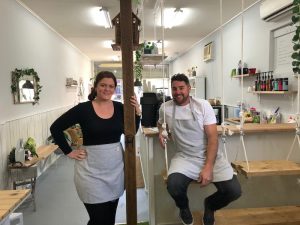 The owners, Bec and Pete (pictured), previously ran businesses based in the 'White House' in Victoria Point, Pete running the 'Our Place' coffee garden and Bec operating a beauty salon there.
Now relocated to Wynnum Central, they have a strong focus on working with local businesses, using all local stockists and even sourcing their coffee locally.
The new shop is open Tuesday-Friday 9am-4pm and until 1pm on Saturdays.
Pop in and check them out or for more info visit their Facebook page https://www.facebook.com/distressedhomewares/