Headlines
Station mural refresh receives funding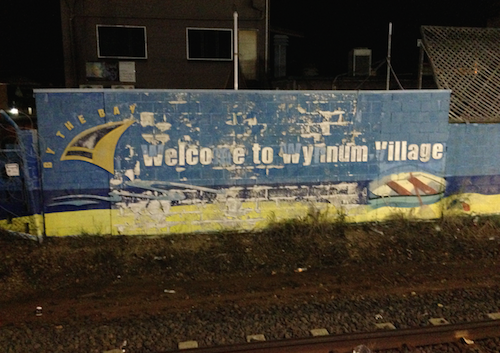 As we covered in a previous article about two years ago (When you arrive at Wynnum Central by train, this is the first thing you see…), the current 'mural' that greets people arriving at Wynnum Central station is in need of some serious TLC. It also no longer reflects what Wynnum is now and what it is becoming.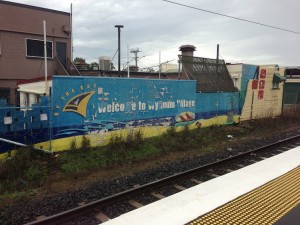 We have looked at ways of putting something better in place, but have always been prevented by lack of funding. The good news is that, in conjunction with CCIQ Brisbane Bayside (previously known as Wynnum & Districts Chamber of Commerce) we have secured some funds from our local state member Joan Pease MP and from the Lord Mayor's Fund to 'refresh' the mural.
This is where you come in – we will be putting together a community competition with CCIQ Brisbane Bayside to come up with an image that represents the new Wynnum – Brisbane's Seaside. Can you come up with a great design for the mural? Or do you know somebody who could?
To register your interest in the community competition call CCIQ on 07 3893 2628.
(this article originally published Thursday 16th July 2015)