The 'Declaration of Independence' by Wynnum on Wednesday 12th November hit the news in a big way and created a stir in the local community, with many people taking to social media to voice their support, or opposition to the move. Channel 7 Sunrise covered the story the week before last, interviewing locals and quizzing the spokesperson for The Republic of Wynnum live on air. The story also got on to Channel 9 news and on the news.com.au site, but was strangely absent from the local paper.
The story went viral, with over 25,000 people reading about the move on social media, and around 800 people sharing the story on Facebook, although one prominent local Facebook site decided to boycott the announcement and any discussion of it. A spokesperson for the newly formed republic indicated that the new country has already issued over one hundred passports, with a similar number registering for a passport online.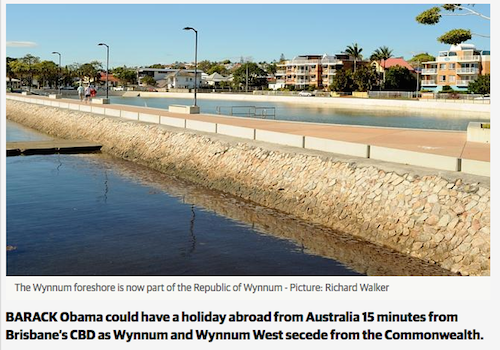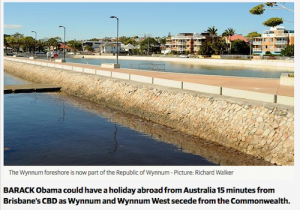 The Republic has acknowledged that there has been some confusion in the local community about the declaration of independence, and recently posted a 'clarification' on its website, explaining more about the reasons behind the move and how the citizenship and the new passports work. You can read that clarification here…
http://www.republicofwynnum.org/have-questions-here-are-some-answers/
On its official website, the Republic mentions that it plans to announce some 'citizens benefits' soon.