When Mr Toys in Edith Street closed in February last year (see our previous article – Toy shop closing after 40 years), it left a big gap in the retail mix in Wynnum – Wynnum Central lost another group of shoppers – not just the kids themselves but anyone interested in buying presents for young children. Unfortunately no other toy shop has stepped into the breach, but a few enterprising retailers now stock popular toy lines to entice toy shoppers back into Wynnum.
Number one on the list is Bricks on Kids in Edith Street – the Lego play centre that also has a range of Lego toys and kits for young and old fans of Lego, including AFOLs – Adult Fans of Lego.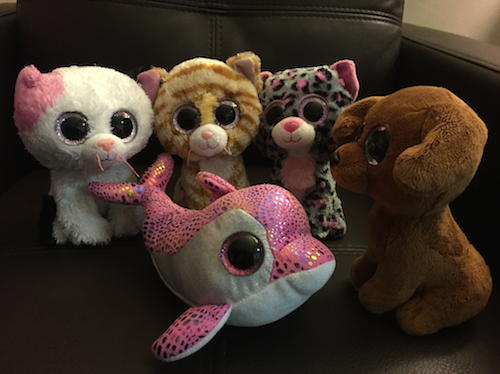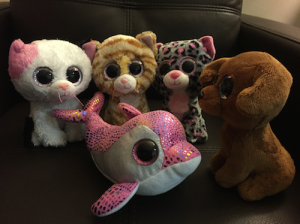 And the newsagent a few doors down from where the toyshop used to be is now – in a canny move – stocking a small range of children's toys including the current fad for younger girls (this household already has a large collection) – Beanie Boos (pictured).
There is also – apparently, according to Facebook – a new toy shop in Florence Street, but we have yet to find it. Called Nutso Toys, it is located in the small strip of shops next to the school site. According to this enigmatic chalk sign, it's in a corner of the wall next to Escape Espresso Lounge. Maybe a little like Platform Nine and Three Quarters at Kings Cross station.
Do you think we need another toy shop in Wynnum? Answers on a postcard, or below, or on Facebook…
---
[posts_carousel cats=""]