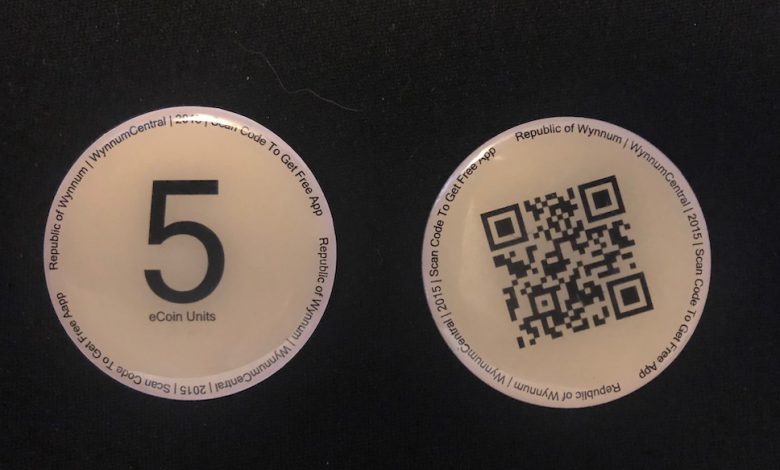 If you've been a WynnumCentral fan for a long time you might remember the eCoin. We ran it back in 2015 in conjunction with the WynnumCentral app as part of its inbuilt loyalty card (see more here). Neither the app nor the loyalty card really took off – maybe we were ahead of our time!
Now we're bringing back the eCoin tokens, and we're going to be giving away $75 worth (ie 15 of them) every month for the next three months (Oct/Nov/Dec) to one lucky ENEWS subscriber. Each eCoin is worth $5 and can be spent like cash in various Wynnum Central retailers.
So far the following businesses are participating in the promo…
Aalora Florist
Bare Traps Shoes
Bay Blends
Bay Terrace Hair Design
Cafe Green Bean & Deli
Cultivate Design Co
Florence & Cornelius
Frenchies
Gigglefit
Golden Baguette Bakehouse
Mates Restaurant
Matildas the Art of Gelato
Simply Bella
Sobidah Clothing Co
Top Katz
The Coffee Club
The Wild Fox
Tingal Graphics (outside Wynnum Central precinct)
Vietnam Eat Alley
Vinnies
With Relish
Wynnum Fine Jewellers
(retailers in italics are members of Wynnum Business)
And the following are not participating…
We have not got around to all retailers yet, so we will keep this list up-to-date as further businesses join the promotion.
So, if you're not already an ENEWS subscriber, sign up on this site (either via the popup or scroll down the page to where it says 'Get WynnumCentral ENEWS' in the right hand column).
The first draw will be at the end of this month. Sign up and …good luck!
BTW if you're favourite retailer isn't listed above, ask them to call us and we can explain how it works. You never know, they might join up! The great news for them is that there is no cost to them (the promo is funded by all members of Wynnum Business).