John Keating is home from home running the aptly named coffee house Paddy's. Sharing such a famous Irish surname you would expect there to be a link with his namesake. Both are talkers and good at spinning a yarn or two. This befits what you would expect at a coffee house run by an Irishman.
Wynnum reminds John of Dublin. "It's relaxed and although some people are doing it hard they are down to earth and have great honesty and loyalty." John says adding "There's a tremendous community feel in the area with a good friendship base."
At the Bay Terrace end of Florence Street Paddy's has been a Wynnum coffee stop for several years with John taking it over some four years ago. "I realised I was drinking so much coffee it was cheaper to buy the place," quips John.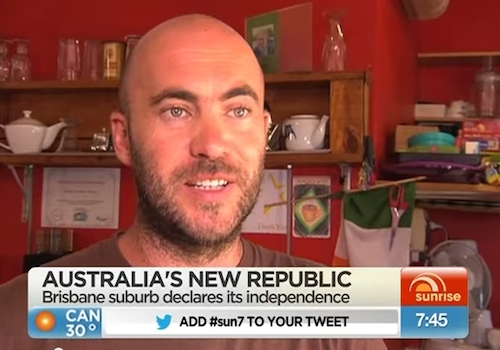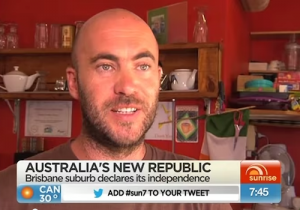 A carpenter by trade, John came to Oz 15 years ago initially living in Sydney. Looking for a more relaxed community he decided to 'retire' to Brisbane and settled in Wynnum with his young family citing the attractiveness of the property prices after living in Sydney. He knew the area from visiting friends and so jumped at the chance to take over the reins of Paddy's. With just two coffee shops in Florence Street the market was good. That was for two years until Wynnum Central State School closed down.
"That has been the biggest impact in Wynnum in recent years" according to John. "The pre and post school drop off times were busy, but they of course dropped off".
John has weathered the storm and has since built up a good regular clientele being one of the few Wynnum coffee shops to open from 5am "picking up some good passing trade" says John. The adding of a rewards system has helped ensure over three-quarters of his customers are regulars.
"There's also a good business-to-business trade within the Wynnum Central area which really helps the community spirit" says John.
He loves getting to know his customers and the characters that drop by the coffee house noting the different types during the day.
"The early morning crowd is looking for some light humour to kick off their day." John says whilst "During the day customers are often just looking for a chat, and for some I may be the main person they see all day."
Then there are the niche groups such as fitness, mothers or even book clubs that use Paddy's as a base to have a chat in convivial surrounds.
Humour as you would expect from an Irishman is on display with his quirky and often perceptive quotes on the blackboard outside the shop. Most are from John but some are suggestions from customers.
John is optimistic about the future of Wynnum Central with the development of new unit blocks and a proactive Council. He sees the potential of the CBD as an undiscovered oasis and has himself one eye out on any opportunity that will develop the area, particularly in the evening.
"You really don't need to leave Wynnum" is how John sums up the area. And why not when you can get good coffee, humour and the beautiful Moreton Bay all in the mix?