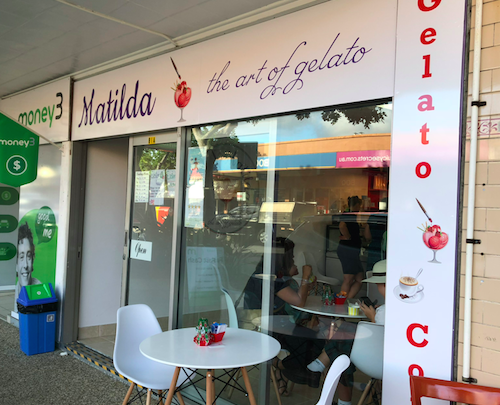 Wynnum Business will be holding its next after work meeting at Matilda the art of gelato in Edith Street next Monday 24th September. The meeting will of course have something of an Italian flavour to it, with Italian ice cream and gelato (all freshly made on the premises) on the menu alongside 'cocktail style' food and drink.


At the meeting Stewart Fleming (above) will give a short (25 minute) talk on 'Courage in Business'. Stewart worked for 15 years as a senior consultant with Ernst & Young, PWC, BDO, RBS Morgans, the NHS (UK) and the Australian Government and has started up over 20 businesses around the world, 5 of which became $1M+ turnover businesses. He now works predominantly with businesses in the $1m-$10m turnover range as an executive coach helping them through this 'dangerous' transition phase.
Tickets are $25 each (including all food and drink… and ice cream) and the meeting is open to anyone who would like to go along. Tickets can be booked online here (bookings open until 4pm on the day or until sold out).