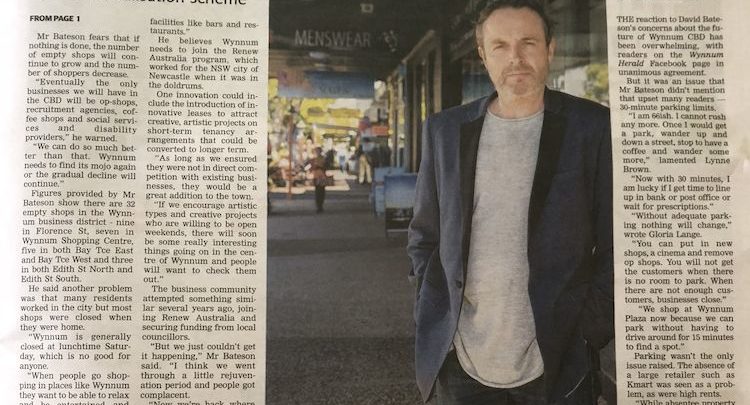 Last Thursday's edition of the Wynnum Herald ran a front page story on the shop vacancy rate in Wynnum Central (which we covered here a few weeks ago – One in five shops in Wynnum Central now empty), which also appeared on the Courier Mail website (this article is Courier Mail 'subscriber only'). If you missed the print edition you can read it online here (free access).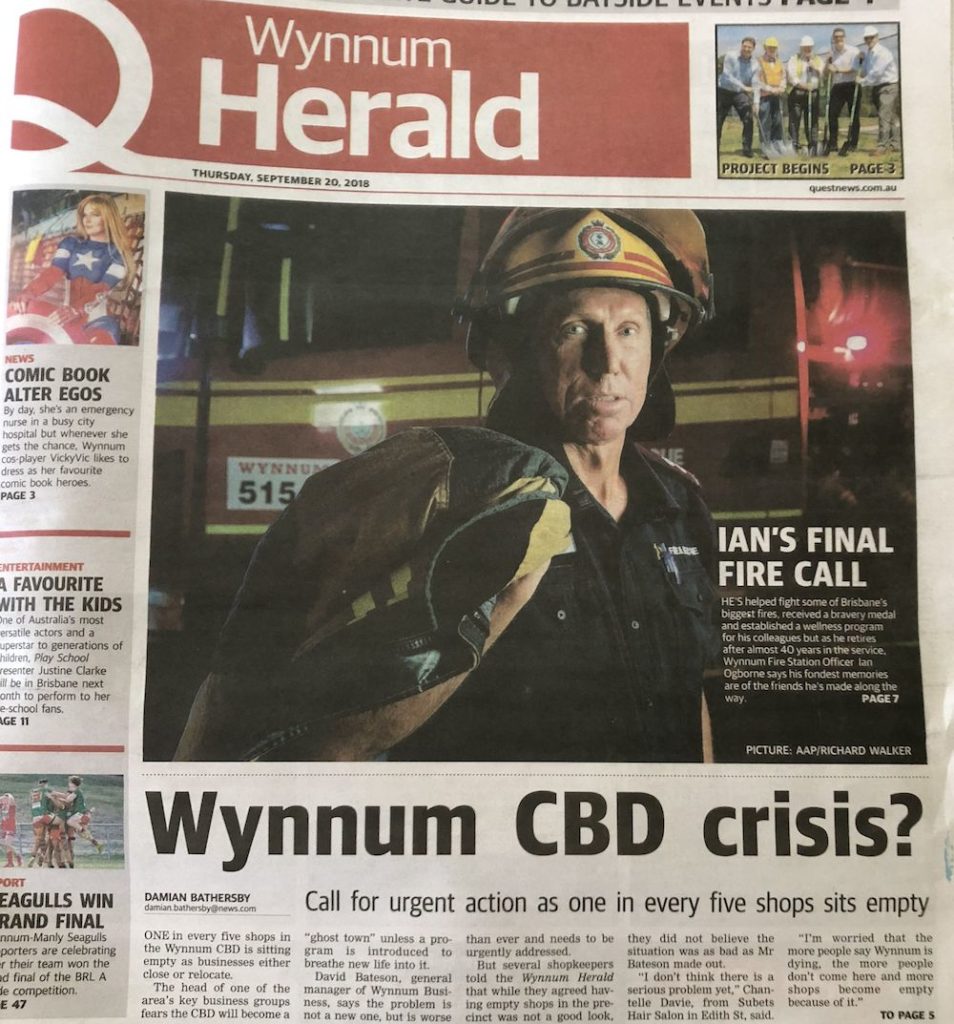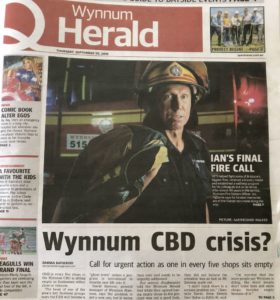 We raised the issue of the shop vacancy rate with the Lord Mayor at the Civic Cabinet meeting in Wynnum on 29th August and as we did so realised it was almost exactly the same question we had asked him four years previously at another local Civic Cabinet meeting. In our opinion the issues have not really changed …and neither have the solutions!
A lot of people have had their say on the topic, mainly on Facebook (check out the WynnumCentral, Wynnum Herald and Wynnum What Facebook pages) and many great ideas have been suggested. The key now is for everyone – the landlords and the tenants of the shops in Wynnum, the residents and all levels of government to come together, agree an action plan and do something about it!
It's not a 'Wynnum' issue – it's a 'retail' issue
It's not just Wynnum Central that is affected by this issue – it is impacting many shopping precincts and independent 'high street' style precincts here in Australia and around the world. Wynnum could be the poster child for renewal of these precincts which are more often than not the heart of a town or suburb. Who knows?