Headlines
Wynnum takes part in Brisbane Street Art Festival
The Brisbane Street Art Festival, which was on from 11th Feb until 3rd March incorporated a piece created by street artist Adam Busby (), which can be seen on the wall near Florence Street Coffee in Florence Street, who are one of the sponsors of the event.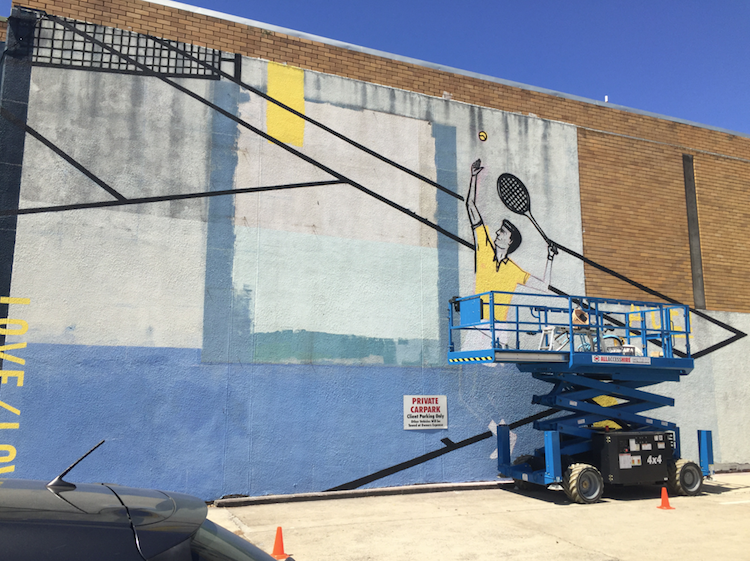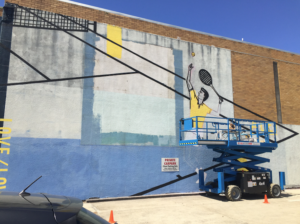 The artist, who is dual citizen of the US and Australia, is a commercial street artist who creates campaigns for large corporates as well as startups and corner stores.
His artwork in Florence Street is inspired by a game of tennis. Although we missed the official unveiling, we just happened to be passing by when the artist was creating his artwork and took a couple of snaps.
Mosey on down to Florence Street Coffee and check it out… and let us know what you think!
Our opinion
Whether or not you like the artwork, Wynnum needs more art!
---
[posts_carousel cats=""]