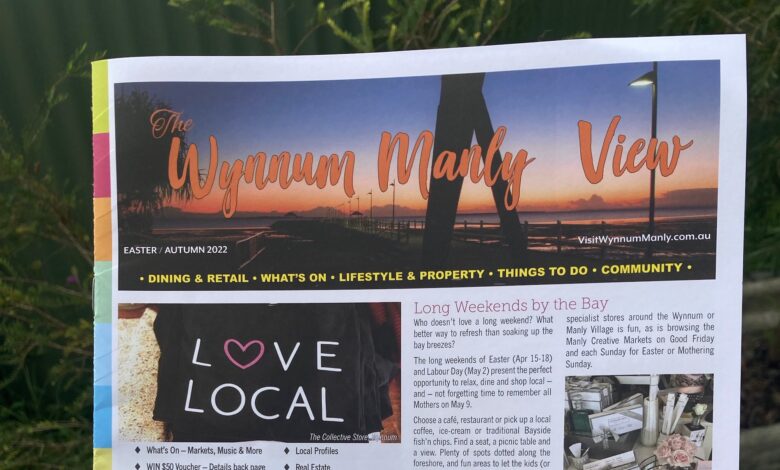 Back in 2018 the Wynnum View launched as a quarterly bulletin for the area (see our original coverage here). What you may not have known was that a sister publication – the Manly View – launched at the same time.
Now the publishers of the Wynnum View have decided to combine the two publications and fall in line with their annual guide, the Visit Wynnum Manly Guide.
The brand new Wynnum Manly View has just published, with twelve pages covering what's going on in both suburbs.
The new edition will be distributed to 10,000 households in Wynnum, Manly and Lota in the two week lead up to Easter and 1,000 copies will be distributed to local retailers. The Wynnum Manly View can also be read on the online platform issuu here, plus you can keep up-to-date with them on the socials too – here's their Facebook page.
Finally… we're delighted to see 13 Wynnum Business members profiled in the new publication, and – if you include the publishers – 14!
Visit Wynnum Manly are Members of Wynnum Business and supporters of WynnumCentral.