Headlines
WynnumCentral and Chamber set to work more closely together
This week CCIQ Brisbane Bayside* and WynnumCentral announced that they would be working more closely together, and have moved to acknowledge this by taking up reciprocal sponsorship. WynnumCentral has become a sponsor of CCIQ Brisbane Bayside and CCIQ Brisbane Bayside is now a Member and Silver Sponsor of WynnumCentral.
"The Chamber and WynnumCentral have always worked very closely together, in fact the WynnumCentral initiative was originally inspired by the work of the Chamber's Wynnum Redevelopment Taskforce set up in 2011 to encourage appropriate development in the central Wynnum retail area." said CCIQ Brisbane Bayside Manager, Melinda Pugh. "The Chamber is delighted to see that much of the groundwork put in by the taskforce is now coming to fruition, with a number of major developments already underway."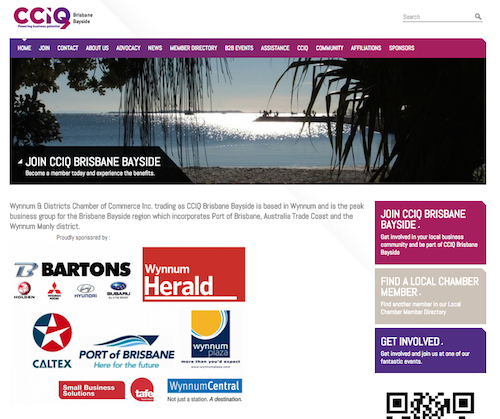 "Since the outset, the Chamber and WynnumCentral have shared the same objectives – to support Wynnum Central traders and businesses by encouraging locals and visitors from further afield to visit the retail centre and to encourage new retailers and appropriate redevelopment of the area." said WynnumCentral Project Co-ordinator David Bateson. "This announcement is simply a confirmation of our commitment to work together to see Wynnum Central achieve its full potential."
WynnumCentral and CCIQ Brisbane Bayside are already working together on joint projects such as Wynnum Creative Spaces and the refresh of the Wynnum Central Station mural, and the two organisations plan on working together on other projects in the future.
https://brisbanebayside.cciq.com.au/
*previously known as the Wynnum & Districts Chamber of Commerce
---
[posts_carousel cats=""]