Headlines
It's Majestic!
Third time lucky for cinema as Majestic Cinemas revealed as operators at launch party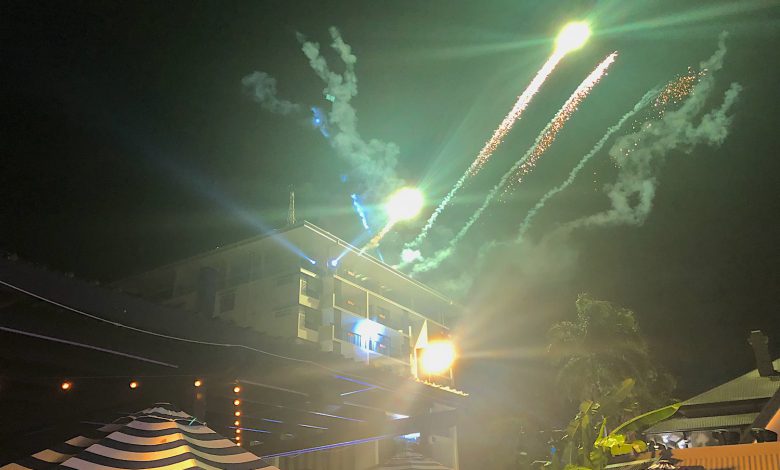 COVID-19 played havoc with the planned operator announcement party all the way through 2020 but finally, last Saturday, the operator announcement party went ahead, and what a party it was!
The Fig Restaurant at the Waterloo Bay Hotel was the location and everyone who came along was greeted at the door by Crocodile Dundee, while Marilyn Monroe did her thing and then came to meet everyone in the crowd.
The countdown to the announcement was accompanied by a firework display on the cinema complex just across the road from the party.
The new operators – Majestic Cinemas – have cinemas in nine locations across NSW and QLD, now including Wynnum (as well as Nambour on the Sunshine Coast). If you check out their website you'll see there are already showings (listed under 'events') planned in Wynnum for Thursday 25th March – two documentaries, 'Mick Fleetwood and Friends' and 'Easter in Art'.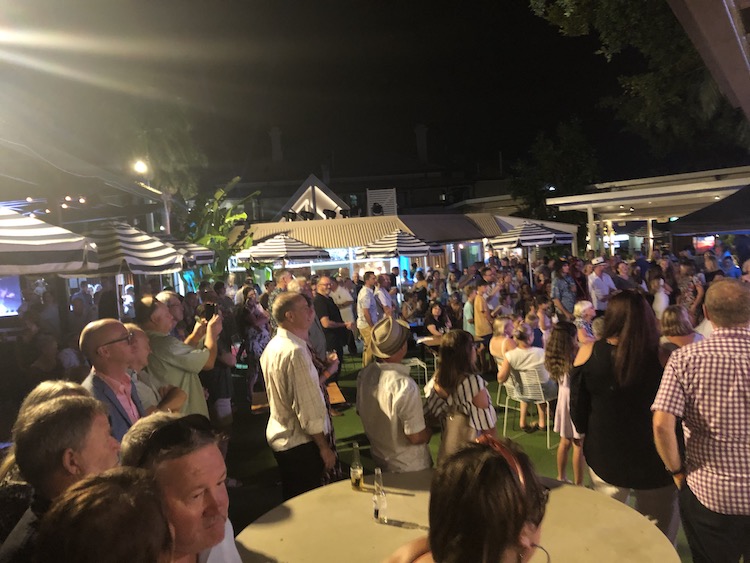 They are also putting out a call for people to work at the cinema complex in the cafe and bar and candy area as well as 'on the floor' ie ushers. Applications for the cafe/bar, floor and candy teams close on Saturday 20th February, with applications needing to go in via email to [email protected]. All selected applicants will then be invited to a 'casting call'.
WynnumCentral was at the announcement party and – in true gossip columnist style – took quite a few photos. As we weren't able to get the names of all the people we photographed, we have not put in any names at all, but we're sure you'll recognise a few people! See the photos below.
PS
Here on WynnumCentral we've been wittering on about a cinema for eight years. Read our first article, written in 2013 (even though it says it was written this year at the top!)…
And if you really want to read everything we've written about cinemas over the years, just search 'cinema' in the search box in the navigation bar at the top.
Photo Gallery