As one retailer leaves, another opens. As reported in the Wynnum Herald last week, long standing Florence Street icon Creative [email protected] Market will be closing its doors for good at the end of this month (November). Owners Tom and Jose (main photo) opened back in April 2012 with an incredibly eclectic collection of new and secondhand goods, focusing on collectables, with everything from vintage clothing to vinyl records to coins and banknotes to furniture fashioned from ancient petrified trees.
One particular item which caught everyone's eye was the lifesize (if that word even applies), talking Homer Simpson, which spent some time in the window. Between now and the end of the month there will be some bargains to be had, so head on down.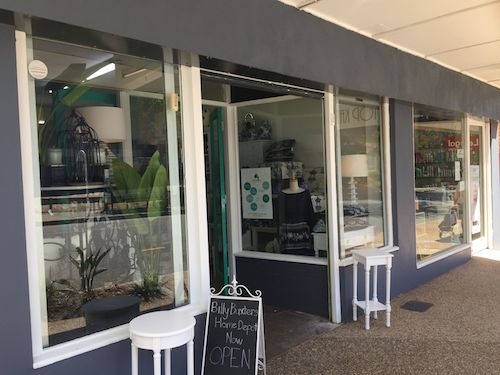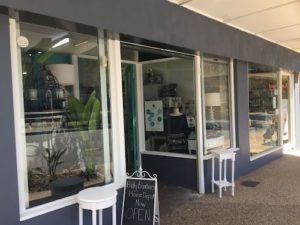 While Creative Treasures closes, another boutique style shop has opened up next to WynnumCentral/Wynnum Business member Top Katz haridressing salon.
Billy Baxter's Home Depot stocks a range of homewares, and fits in nicely with the new 'boutique' feel to Florence Street alongside the Little Gnome bookshop, Cultivate Design Co., and The Collective Store and Janet Bailey at either end of the street.
Billy Baxter's in Wynnum is in fact a second outlet, with the original located in Coorparoo.
---
[posts_carousel cats=""]