Headlines
Retro art, posters and comics at the Wild Fox cafe in Wynnum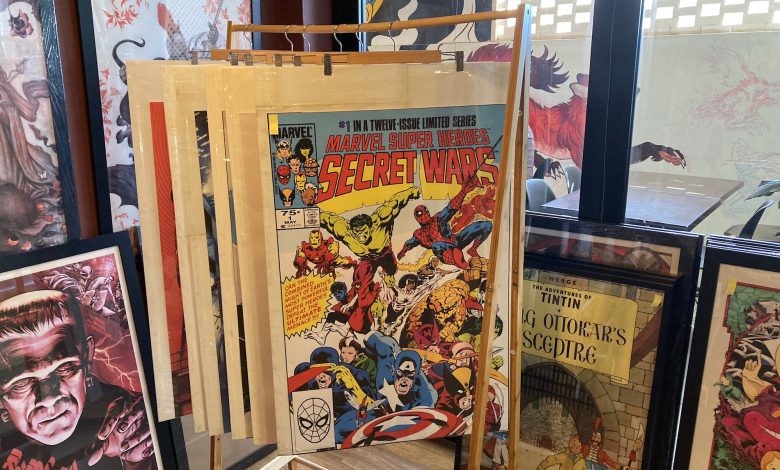 Tucked away down the Viet Eat Alley alleyway beside Lamonds Estate Agents is the Wild Fox Cafe. As well as serving bubble tea (Bubble tea comes to Wynnum) and a range of vietnamese inspired food alongside the regular cafe fare, Wild Fox has a focus on art, as you'll see when you visit – there is a new mural going up in the alleyway featuring (you guessed it) a fox.
At the moment the Wild Fox also has a range of vintage posters, with official posters for a range of movies over the years plus some old advertising material for Coca-Cola, in addition to a pretty decent collection of comics. There's also a pretty impressive print of a Spitfire painting by well known artist Barrie AF Clark (above).
So if you're looking to give your place a bit of retro look, or if you're a comic collector, it might be worth heading over to the Wild Fox sometime. They're open 8am-3.30pm Mon to Sat.