Headlines
The ladies at Got-A-Go say there isn't anywhere when you need to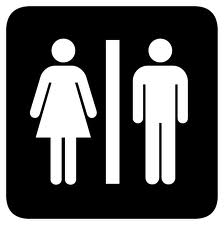 If you are a regular shopper in Wynnum you might already be aware of this slightly embarassing problem. There aren't any public toilet facilities at the west (Tingal Road) end of Edith Street. The only facilities are the public toilets in the Civic Centre near the library, which are sometimes closed, and the facilities in the IGA shopping centre at the far east end of Edith.
Many shops have toilets at the back of their shop that they share with other businesses, but these are not always suitable for use by shoppers.
Popsie and Sue at Got-A-Go boutique at the west end of Edith Street say that it's far from an ideal situation for their customers.
At WynnumCentral we honestly don't know how serious a problem this is. We did have a quick poll of Wynnum traders on this issue recently and the result was inconclusive – half thought it was an issue and half not.
What do you think? Let us know below. Should we do something?