Brisbane City Council have just announced they are planning to build a new aqua park on the foreshore in Wynnum. Here is the news release that came through this week…
See our comments below.
---
Council makes a splash with new Wynnum Aqua Park
Brisbane City Council is creating new lifestyle and leisure opportunities for bayside residents, with Council announcing a $600,000 aqua park will soon make its way to the Wynnum foreshore.
Lord Mayor Graham Quirk said the new facility would reinvigorate the foreshore area, and provide a vibrant new play area for all ages and abilities.
"As part of the 2016 Council election campaign, I announced we would deliver four new kids aqua parks across the suburbs as part of a $3.3 million investment over four years," Cr Quirk said.
"We have now developed a design for the aqua park, and are in the process of sharing this exciting news with the community and seeking feedback.
"The project will expand and transform the existing water play area at The Esplanade into an interactive aqua park, with a range of new features planned such as a splash tower with an overhead tipping bucket and waterslide, directional water jets, water spray features and fountains.
"A toddler play area will be constructed with a bubbling stream and the whale play area will be enhanced with new water-spouting whales. A boat-shaped feature will also be installed, with waterspouts at the bow to replicate waves splashing.
"A new concrete pathway will also be constructed incorporating the existing fish artwork, and new seating will be installed around the aqua park to create more shaded viewing areas.
"This will ensure the facility can be enjoyed by the whole family, providing a range of play equipment and water features that cater to wide range of needs, ages and abilities."
Cr Quirk said the upgrade was part of Council's ongoing commitment to ensuring Brisbane remained a great place to live, work and relax, and works were expected to be completed late this year.
"The Wynnum Aqua Park is one of five to be constructed across Brisbane suburbs, with similar facilities to be installed at Upper Kedron Recreation Reserve, Runcorn Pool and Langlands Pool at Coorparoo over the next three years," he said.
"Council is also currently constructing a new aqua park at the Sandgate Aquatic Centre, which will provide another opportunity for people to head outdoors and enjoy our subtropical climate.
"Our pools are more popular than ever, with more than 2.2 million people visiting Council pools last year, and a doubling in visitation over the last decade.
"We continue to build on Brisbane's love for aquatic fun, ensuring residents and visitors to our city have ample opportunity to make the most of our great climate and vibrant lifestyle."
---
Wynnum Business and WynnumCentral welcome any Brisbane City Council initiative that serves to bring more visitors to Wynnum – Brisbane's Seaside.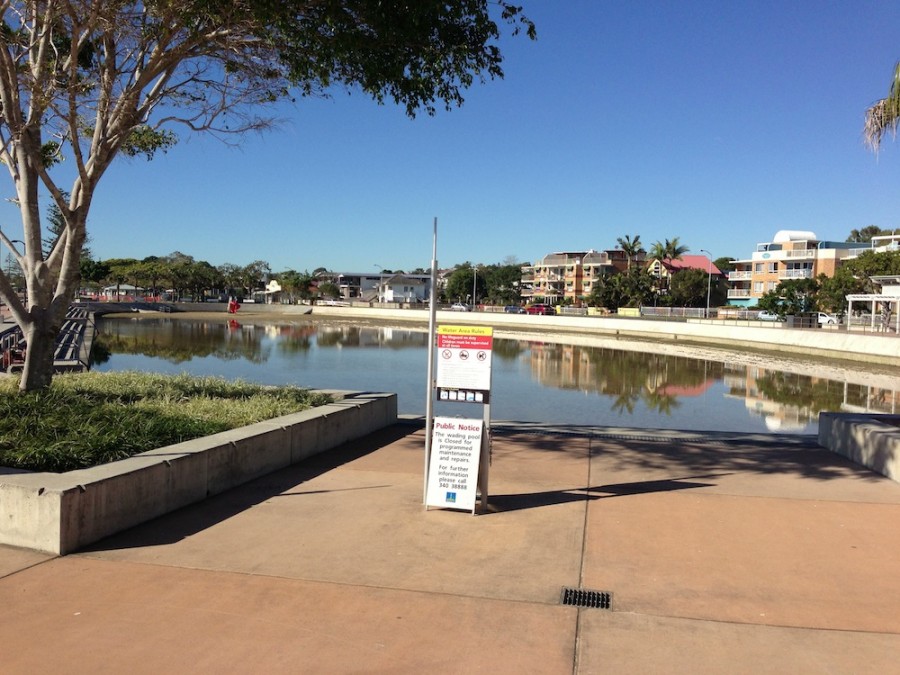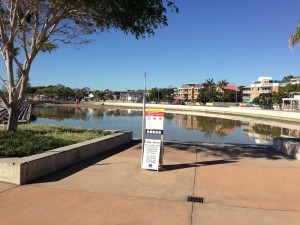 While we welcome this plan, we would also welcome Brisbane City Council working with us and businesses in Wynnum Central to address what we believe is an equally pressing issue, which is the activation of the shopping precinct in the heart of Wynnum 300m up from the foreshore.
Very few visitors to the foreshore come up to the shops in Wynnum Central at the weekend, partially because they don't know it's there and also – if they do – they may assume all the shops are closed (many are but many aren't – see our previous article).
Wynnum Business has a number of initiatives (much less costly than the $600,000 to be spent on the Aqua Park) that would not only link the waterfront to the shopping precinct but also generally encourage people to visit the Wynnum Central shopping area at the weekend.
Image credit: https://c2.staticflickr.com/2/1314/530402927_327500bc30_b.jpg NB this is a generic image and does not represent what the water park in Wynnum may look like.
---
[posts_carousel cats=""]