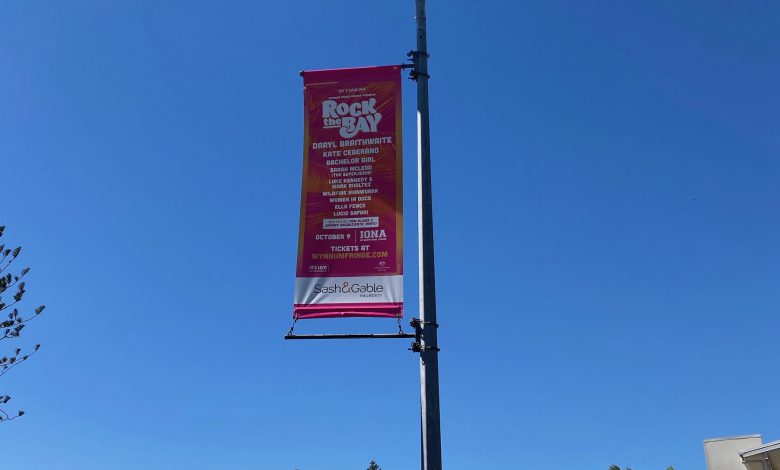 It's been a little while since we've seen pole banners up around the Wynnum area, but they're back with a vengeance, letting everyone know about the next two big events in Wynnum – the Rock The Bay concert on this Saturday 9th October and the Wynnum Fringe, coming to a street near you in November.
It has in fact been eight years since the last time banners went up around Wynnum (and here's the proof), sporting the Wynnum colourband and it's great to see them back again.
For more on Rock the Bay check this article.