Headlines
Mexican restaurant opens in Wynnum Central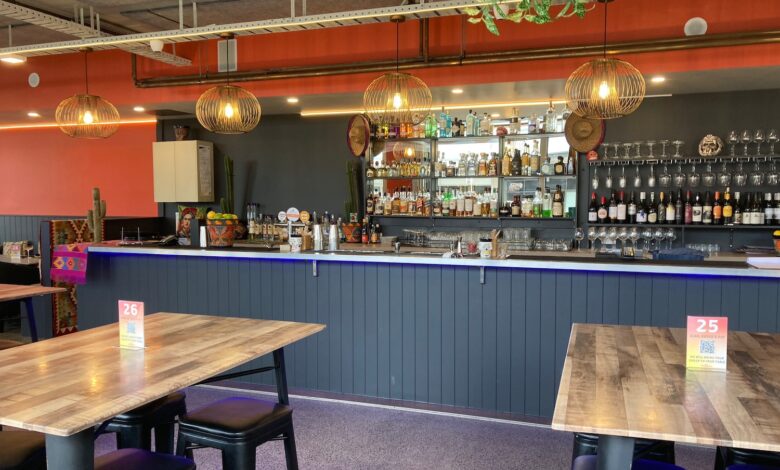 Eight years ago WynnumCentral ran a survey of local residents to find out what they outlets they wanted in the central shopping precinct (read about it here).
Here were the answers…
| | | |
| --- | --- | --- |
| Cinema | 360 | 77.25 |
| Bar/Diner (late opening) | 260 | 55.79 |
| Sushi Bar | 220 | 47.21 |
| Tapas Bar | 216 | 46.35 |
| Delicatessen | 201 | 43.13 |
| Wine Bar | 193 | 41.42 |
| Ice Cream Parlour | 190 | 40.77 |
| Mexican Restaurant | 184 | 39.48 |
The only one missing today is the delicatessen – all the others are already here or are opening shortly (we assume the new Japanese restaurant opening in Bay Terrace (which we wrote about here) will offer sushi! The only one in this 2014 top eight list was a Mexican restaurant …and now we can tick this one off the list.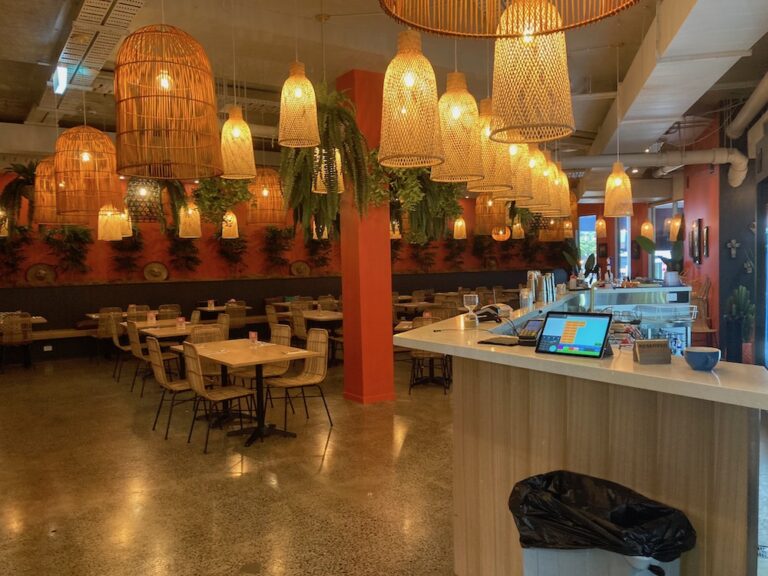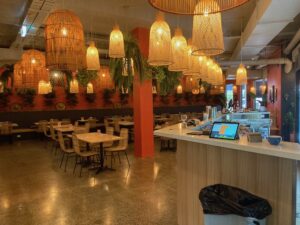 Miss Mexicana opened in the Wynnum Wellness Centre not that long ago, taking over the space previously occupied by the Mr Hibachi restaurant and The Fat Duck Bar. The two have now merged to offer a combination of Mexican style bar food (and drinks) in the downstairs bar and a fuller food offering in the restaurant upstairs.
The establishment takes its name from – and is inspired by – arguably the most famous Mexican woman of all time, artist Frida Kahlo (and you can read all about her fascinating life here).
The bar food on offer is varied and – for taco lovers – features quite a few different types of taco. The restaurant of course has a bigger menu, with shared options for parties of 8 or more. It has a small menu for niños (children) and quite a few of the items at the bar and in the restaurant are gluten free (GF) and vegetarian (we're guessing the 'V' stands for vegetarian not vegan).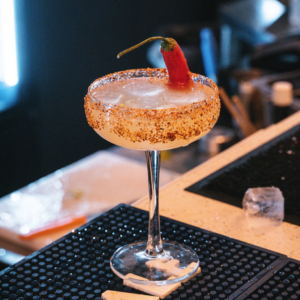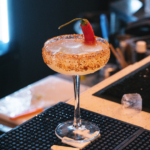 The drinks are all a Mexican food and drink fan could want – ranging from a large range of non alcoholic options like the Mexican favourite Horchata a "slightly creamy Mexican drink, non-alcoholic agua fresca flavour made with cinnamon and rice" to every type of Margarita under the sun and the Mexican national drink, Paloma.
Miss Mexicana is open Wednesday to Saturday from 11am (closing at 10pm on Wed/Thu and midnight Fri/Sat) and on Sunday from 11am until 10pm.
For more info check out their website – https://www.missmex.com.au/